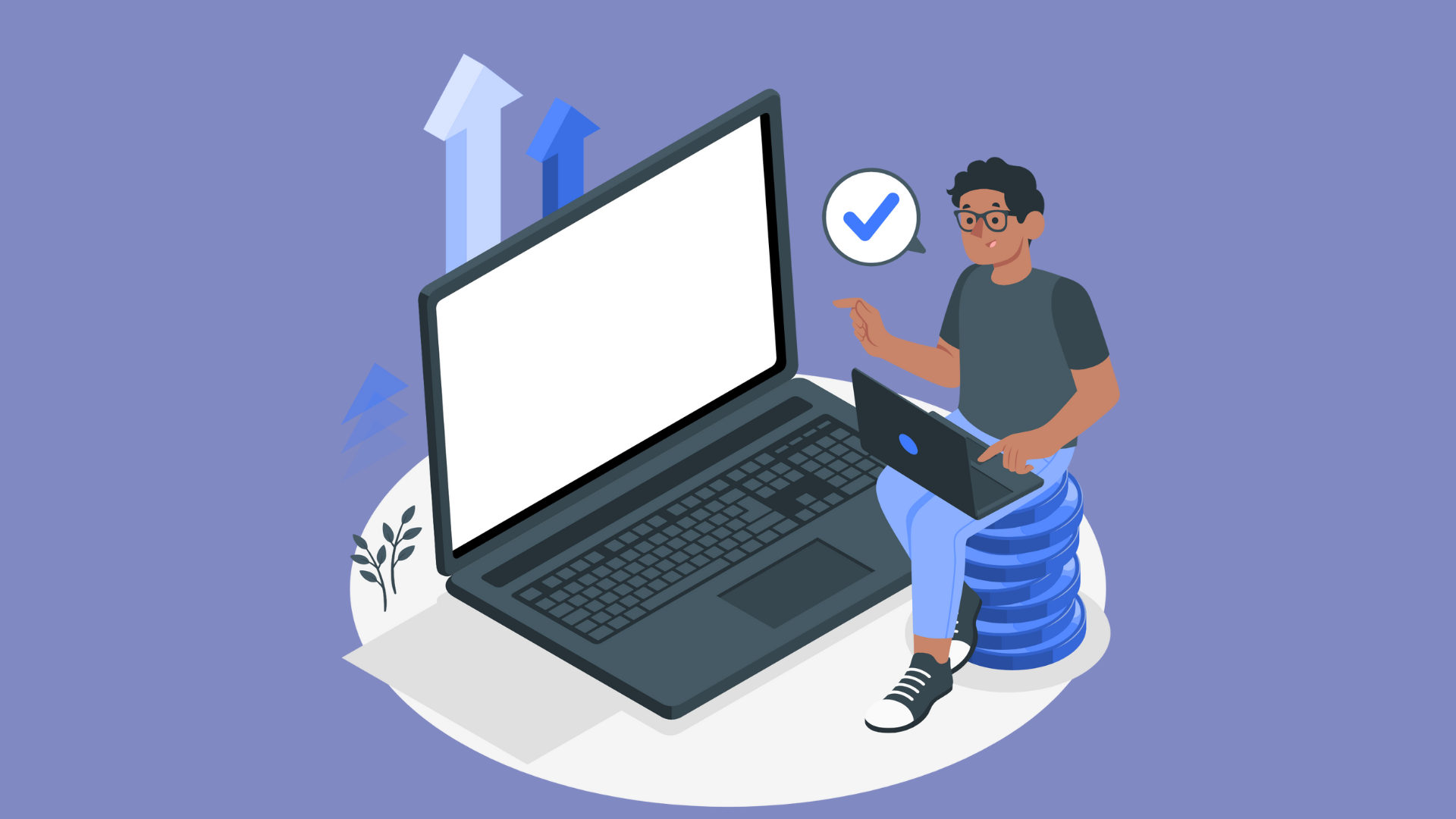 Current and future quiz makers are constantly on the lookout for the ideal quiz maker for their needs, be it more or less complex. One of the options they might find online is the ProProfs quiz maker.
Once again, our team over at YouEngage decided to review another quiz software for our blog readers like you. We do it so you don't have to engage with the time-consuming and tedious task of researching the available solutions, their features and functionality.
So sit back and enjoy this review of the ProProfs quiz maker – you're about to learn a lot in just a few minutes!
What is ProProfs Quiz Maker?
The ProProfs Quiz Maker is one of the "delightfully smart tools" that ProProfs has to offer.
It is a software solution dedicated to creating quizzes for various purposes, including customer training, market research or employee satisfaction improvement..
It was created as a free quiz tool for educators and later developed into a software used by brands like DHL and Dell.
TL;DR – Key Highlights
In case you're in a rush, we've prepared a "too long, didn't read" thread with the article's high highlights. Nevertheless, you're strongly encouraged to read the whole piece as it's much more insightful than just these highlights!
ProProfs is a company offering various solutions, including a quiz software.
This tool offers a 25% discount on annual billing. However, there are similar tools offering up to 35% less on yearly plans.
ProProfs gives users a ready-to-use question bank with quizzes. While it's a nice feature, it's only available for actual subscribers of the paid tool.
Users signing up for ProProfs for the first time don't need to worry about not knowing how to use this software. All thanks to product courses provided by the company.
ProProfs suggests it has a free version of the tool. However, upon taking a closer look at the tool, it turns out that the free plan is just "for fun" as the company writes on their website – meaning it offers highly limited (3) features.
Apart from quiz and survey making features, the tool doesn't have much to offer when it comes to creating interactive experiences that convert.
After looking into the tool, it turns out that ProProfs has a buggy, slightly complicated and bland-looking user interface. This is a disadvantage for both quiz makers and quiz takers.
ProProfs' quizzes don't adapt to mobile devices.
A more solid and reliable alternative to ProProfs software is YouEngage.
YouEngage is a quiz maker, also offering solutions like surveys, assessments, polls, calculators and more.
ProProfs Quiz Maker Main Features And Pricing
At first sight, ProProfs looks promising. However, at YouEngage, we don't get sold by the first impression.
So we decided to take a closer look at this quiz software, including its features and pricing. Here's what we managed to find out after hours of interacting with the tool:
What you may like about ProProfs Quiz
Here's what you might find interesting and useful about ProProfs based on our observations:
#1 25% off with annual billing
First of all, ProProfs attracts users to opt in for a subscription by offering a discount on annual billing (compared to monthly billing). This discount is equivalent to 25% and works as a nice incentive for those not afraid of a long-term commitment.
While it's nice to appreciate people willing to get a tool for a year with some discount, it's not the highest one you can find out there.
There are solutions similar to ProProfs (and even better) offering an attractive discount of up to 35%.
#2 ready-to-use question bank (must subscribe)
Moving on, another positive aspect about ProProfs is the ready-to-use question bank.
This question bank consists of questions on various topics that you can use.
We find it to be quite a useful addition. This is because it allows you to save time when preparing your quizzes.
However, you should be mindful of 2 things here. Firstly, you must subscribe to this tool if you want to access the question bank. Secondly, you may not find the question base useful if your quizzes are strictly specific to your niche and brand.
All in all, it's definitely nice of ProProfs to provide their users with this feature.
#3 product courses
Last but not least, we know how important a user-friendly interface is.
Not only does it make the user experience far better, but also allows for the quicker creation of quizzes.
As you'll find out later on in the article, the ProProfs quiz maker's user interface may not be the best. However, the product developers did a really good job providing tutorials.
Here are examples of some of them:
How to create an online quiz
How to create an online test
How to create a personality quiz
how to set up an online classroom
how to use quiz templates and questions
how to create a custom quiz certificate
What you may not like about ProProfs Quiz
Now, let's shift our attention to the not so ideal aspects of ProProfs.
#1 no so "free" plan (for fun)
If you're looking for a free quiz maker, we don't have good news for you. While ProProfs does have a free of change subscription plan, you won't do much with it.
What ProProfs' free plan includes
What other tool's* free plan includes
only public quizzesno reportsadvertisements
100 responses per month100 event participantsLive polls and Q&AUnlimited projects and eventsCustom themes and colorsEmbed anywhereAnswer scoringInstant answer feedbackAssign values for scores and calculationsCustom thank you screenMultiple results screensResponses & AnalyticsData Export (xls)Live video integrationZapier integration
*YouEngage
#2 just a quiz tool
At YouEngage, we're huge fans of above average solutions. By above average, we mean solutions that cater to more than just the basic needs. That's because we know that needs grow quickly, especially in fast-paced environments.
After looking at ProProfs, we come to the conclusion that it's nothing more than a standard quiz tool.
What do we mean by this?
Compared to other solutions available on the market, ProProfs gives users the chance to create quizzes and surveys. And what do others have in store?
quizzes,
surveys,
calculators,
assessments,
forms,
live engagement tools,
and more – all within one place.
So if you aren't a fan of having multiple solutions all over the place from different providers, do not pick ProProfs. However, if your goal is to just create quizzes and, occasionally, surveys, it'll be enough.
#3 buggy, complicated and bland-looking UI
Moving forward with our observations, let's talk about the mentioned earlier user interface.
Something about creating a quiz with ProProfs that caught our attention is uploading files. The process of uploading images, audio, and video takes really a lot of time. What's more, it's a bit of a challenge to figure out how to do it. The aforementioned tutorials could help in this case.
All in all, it takes a lot of clicking. Not to mention the upload feature would occasionally break for some reason. In that case, we had to upload the files again.
What's more, you can't really see what you've uploaded yourself. Whenever you want to use a previously-uploaded image, you cannot just find it in your account and attach it. Instead, you have to upload the same image every time. We found this process to be quite tedious.
And when it comes to the looks of the interface on its own, there's nothing more to say other than: bland and not-so-exciting.
If your goal is to attract as many people to take your quiz as possible, it may be challenging with ProProfs.
#4 zero device adaptability
Finally, what really made us quite dissatisfied in the end was the lack of device adaptability of the software. What this essentially means is that the interface of the quizzes is exactly the same for mobile devices, as well as computers and tablets.
There's additional pitfalls that come with it. When you're taking a quiz on a mobile device, you cannot really zoom in to see questions better.
This aspect of the tool eventually convinced us that users like you may need to look for an alternative solution.
ProProfs Quiz Maker – better alternatives
Having looked at both pluses and minuses of ProProfs, we think you may want to consider an alternative tool for your needs.
So…
What alternative should I pick? CHECKLIST: Things to pay attention to
Below we've prepared a list of all the criteria you should look at when looking for an alternative to ProProfs:
pricing: check both annual and monthly rates for the best pricing
variety of features: compare features and the prices
product tutorials: check if the tool provider offers any tutorials to help you get started quickly
ease of use: make sure the tool is easy to use, especially if you've never created quizzes before
user reviews: before signing up for a subscription, take a look at how a tool is rated on software review sites like G2 or Capterra
free trial: take advantage of the free trial to "try before you buy"
software's reliability: based on reviews and your free trial, evaluate if the tool is reliable enough for your needs
device adaptability: always check if the quizzes you're going to make can be easily adapted to mobile devices, for example.
See also: MyQuiz alternatives, Kahoot alternatives, Interact quiz maker review and more.
YouEngage as your better ProProfs Quiz Maker
One reliable tool that we highly recommend you try out is YouEngage. It's not just a powerful quiz maker, but also the ideal solution for:
surveys,
calculators,
assessments,
forms and
live engagement tools.
And because we don't like making empty promises, we'll now go through the above criteria from the checklist and look at them from the perspective of YouEngage versus ProProfs.
| | | |
| --- | --- | --- |
| | YouEngage | ProProfs |
| Pricing | $19/monthly for the starter plan, $0 for a free plan | $20/monthly for the essentials plan, $0 for the free plan |
| Variety of features (selected features) | 2.500 responses per month, 500 event participants, Live polls and Q&A,Unlimited projects and events, Custom themes and colors, Embed anywhere, Answer scoring,Instant answer feedback, Assign values for scores and calculations, Custom thank you screen, Multiple results screen, Responses & Analytics, Data Export (xls),Live video integration, Zapier integration and many more. | Public QuizzesUnlimited Quizzes & AttemptsReports & TrackingNo AdvertisementsBrandingLeads, Offers, & Social MediaEmail IntegrationsSell Quizzes |
| Product tutorials | Rich in useful resources help center, blog, as well as always ready to respond customer support centers. What's more, YouEngage is active on Facebook, Instagram, Twitter and LinkedIn, where users can reach out whenever to ask any questions. | Some video and text tutorials. |
| Ease of use | Extremely intuitive and easy to use tool. | Buggy, complicated and bland-looking user interface. |
| User reviews | 4.9 stars on Capterra4.5 stars on G2 | 4.4 stars on Capterra4.3 stars on G2 |
| Free trial | Yes, 14 days. | Yes, 15 days. |
| software's reliability | Reliable, no bugs. | Faulty and with occasionals bugs. |
| device adaptability | Adaptable for tablets, computers and smartphones. | No adaptability. |
So if you like YouEngage, be sure to check our tool out and make use of the free trial. We will be more than happy to show you our solutions from the best side possible.
It's time to create some powerful quizzes… and more
And that's a wrap from our side!
We hope you enjoyed this article. We put a lot of effort into creating this ProProfs quiz maker review for you. Thus, we are hoping you'll recognize it by coming back to our blog in the future for similar releases!
One of the reasons why we love reviewing other software is because we know how important and valuable time is today. So, to save your time, we occasionally review solutions similar to YouEngage (seemingly similar, though).
Many thanks for stopping by and we hope to see you around sometime soon! In case of any questions you may have, don't hesitate to reach out to us on Facebook, Instagram, Twitter, LinkedIn or through email at info@youengage.me.
Other than that, best of luck with your quizzes (and maybe even using YouEngage)!