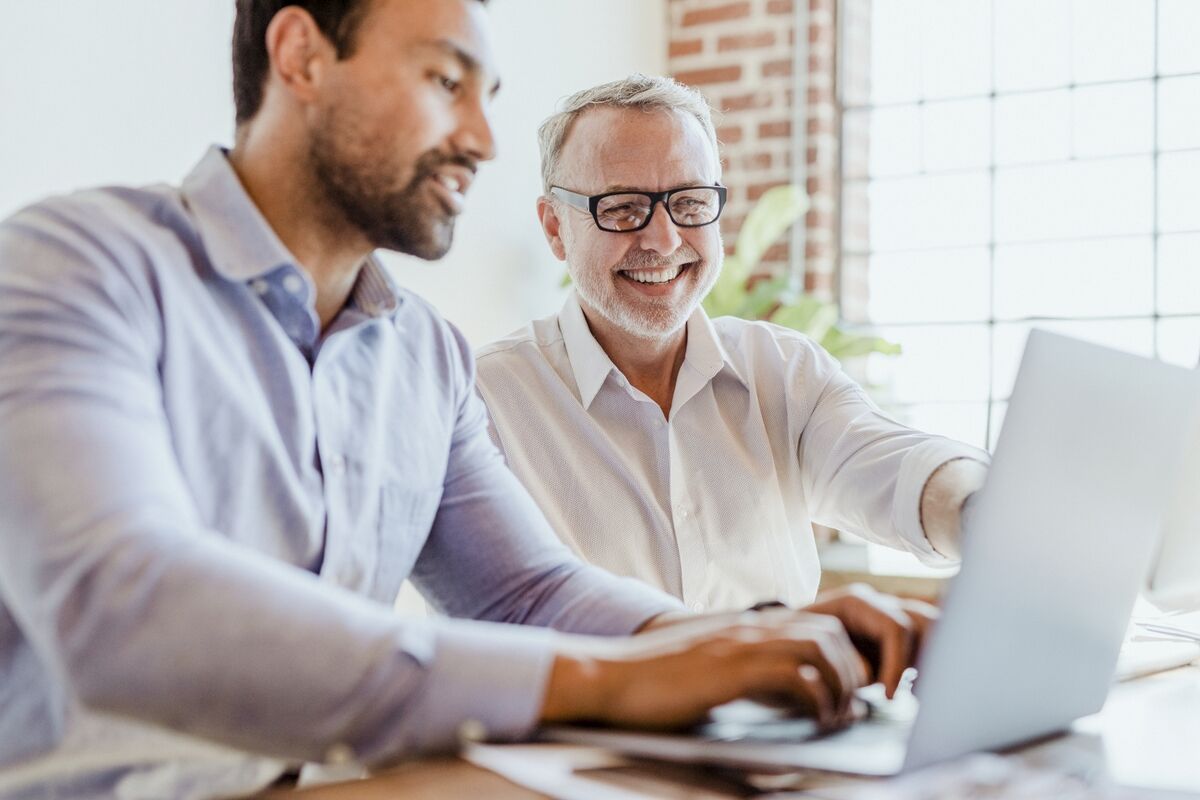 If you are an IT business, then you know that your website is one of your most important assets. It is essential to have a place online representing your company that is both informative and interactive.
One way to achieve both is to use online calculators, allowing your visitors to get specific results based on the information they enter. In this blog post, we will discuss how online calculators can be used in the IT industry to grow a business.
Benefits of website calculators for IT businesses
Embedding and sharing calculators on every page of their websites can help businesses to increase their online visibility and reach wider audiences. Let's take a look at the various benefits of website calculators for growing an IT business.
Generating leads
Any type of website calculator fitting your business that visitors will find useful can be used to acquire their contact information. Requiring users to input their details before using an online calculator therefore allows you to acquire leads that can be followed up with later, potentially converting them into paying customers.
This method allows your business to generate leads without being too pushy or intrusive, since users are voluntarily providing their contact details in exchange for information that is valuable to them.
Increasing engagement
Capture and maintain the attention of visitors to your business's website with a useful online calculator. These tools are interactive and require users to input information, meaning that they are more likely to spend a longer time on your website than if they were just reading static content.
This gives you a chance to showcase other products or services that you offer, therefore increasing the chances of visitors taking action on your website. For example, IT support London by Mustard IT could introduce that for nurturing leads.
Gathering customer insights
Analyzing the data inputted by users into your website calculator(s) provides you with valuable insights into the needs and wants of your target market. Such information can be a goldmine of knowledge for improving your marketing strategies, products, and services, among other aspects.
Understanding what your customers are looking for allows you to better tailor your offerings to them, leading to increased sales and customer satisfaction.
Improving SEO
Online calculators can also be used to improve your website's search engine optimization (SEO), as such tools are usually accompanied by forms where you can include keyword-rich titles (with SEO title tags) and descriptions. Conducting keyword analysis and including relevant ones in your online calculator's title and description will improve your website's ranking on search engines.
You can also write guest posts on external blogs with automated blogging tools and report backlinks to your online calculator, further increasing the chances of potential customers finding your IT business when looking for what it is that you have to offer.
Types of website calculators for IT businesses
One platform can have many uses for calculating anything that your website visitors wish and turn them into prospective customers. Below are some of the most popular types of calculators that IT businesses can implement on their websites.
Quotation and order forms
A quotation calculator allows IT businesses to showcase their products or services and allow potential customers to get an estimate of how much it would cost to hire your company's services or purchase specific items.
This is especially useful for businesses that provide customized offerings, as it allows visitors to see how pricing is determined and get an estimate of what they would have to pay for certain features or services.
Including an order form as part of this calculator after the user has already inputted the necessary information to receive a quotation streamlines the ordering process for customers and makes it easier for them to do business with your company.
Savings calculator
Many IT businesses offer products or services that can help their customers save money, whether it is through energy-reducing solutions or data management. A savings calculator can be used to show visitors how much they could potentially reduce their outgoings thanks to doing business with your company.
Financial calculators
Build a loan or debt calculator that visitors can use to figure out their finance options, either for the purchase of your company's products or services or for other debts that they may have. This provides users with an estimate of their monthly repayments, the total amount payable, and the interest rate that they would be charged.
Such information is valuable to users as it allows them to make informed decisions about their finances, as well as showing that your company is trustworthy and can be relied on for financial advice.
Product configurators
If your IT business sells products or services that can be customized to the needs of individual customers, then a tool that allows them to configure purchases or subscriptions is a must-have on your website. Users can input the specific features and requirements that they are looking for and receive an estimate of the price.
A product configurator can therefore be used to show off the range of products and services that your company offers, optimize the buying experience, and ultimately increase sales.
Return on investment calculator
Visitors to your website can input the required information into a return on investment (ROI) tool in order to estimate how much they could earn by doing business with you. This is particularly useful for IT businesses that offer products or services with a recurring income, such as software-as-a-service (SaaS) platforms.
Filling in the price of a product or service and the estimated monthly income gives users an estimate of their ROI and shows them how your company's offering compares to that of your competitors.
Conclusion
Online calculators can be used by IT businesses to generate leads, increase engagement, gather customer insights, and improve their website's SEO. Try embedding website calculators on multiple pages of your website today to see for yourself how they can help grow your IT business.