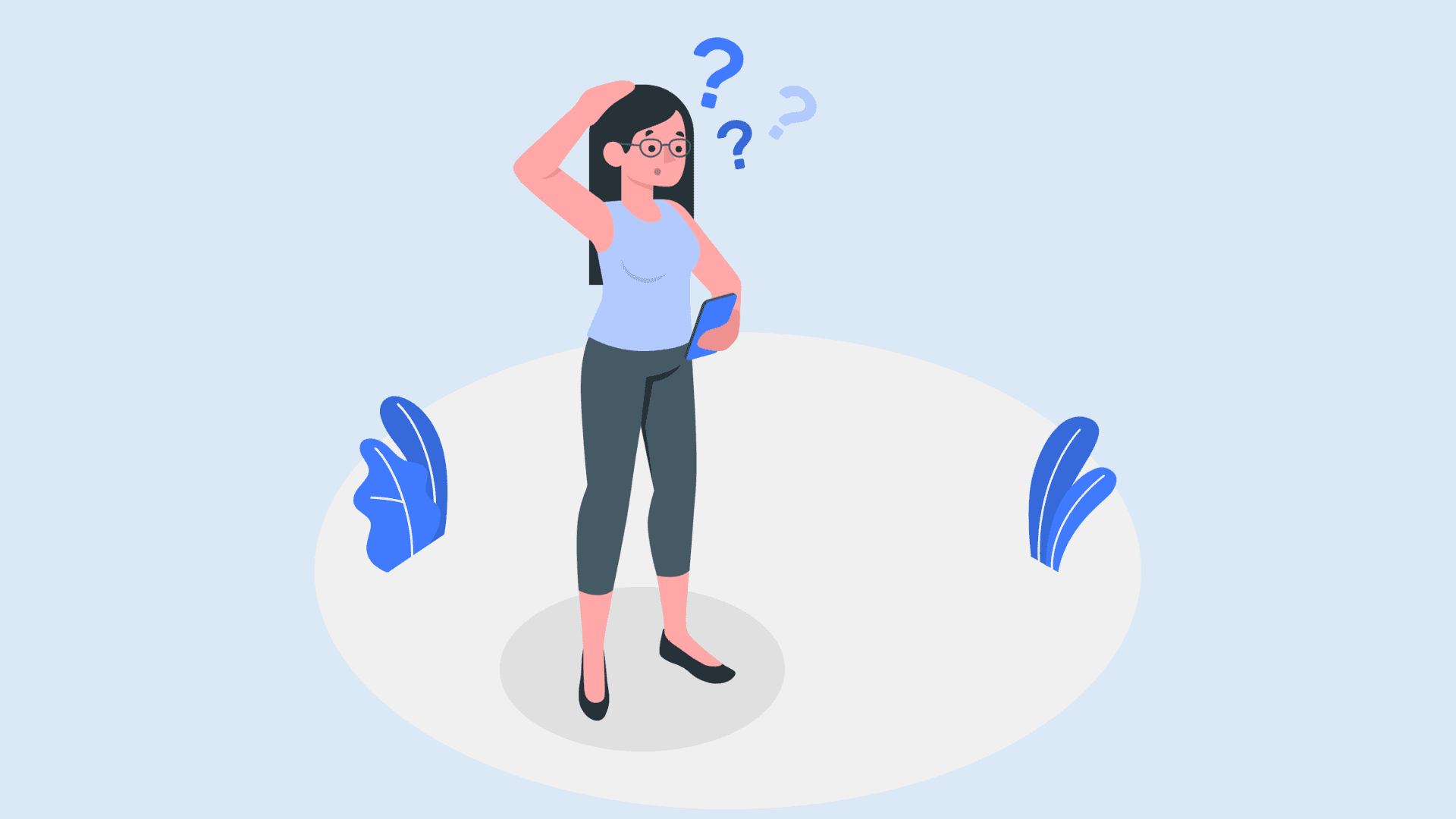 Kahoot! is a great tool for people like teachers and students to learn and interact with each other in a fun way. But sometimes you might forget your Kahoot Game PIN. Suddenly all the joy from playing your favorite games is gone. In a case like this, you may want to know what are the alternatives that you can use.
In this article, we come with advice on what to do in a situation like this and what your options are.
So sit back and enjoy – this blog post will show you that losing your Kahoot PIN is not the end of the world (or maybe it is?…).
Without further ado, let's jump right in.
But first… what is Kahoot?
In case you're just reading about Kahoot for the first time, here's what you need to know about it:
Kahoot! is an online game-based platform for learning. Anyone can make Kahoot! games, but the tool is probably most commonly used by teachers in schools and other educational institutions. All because Kahoot has some practical, teacher-friendly features.Explore our featured games!
A Kahoot game is a user-generated multiple-choice quiz that can be accessed via a web browser or the Kahoot! app.

People like teachers, but also business leaders, use it as a fun way of teaching people new things, and of course having some nice time while doing it.
Such a digital game can work as a nice alternative for traditional learning and can be extremely fun for game participants – students, employees and more.
Using Kahoot! you can create, share, and play learning games or trivia quizzes in minutes, just like these lecturers did: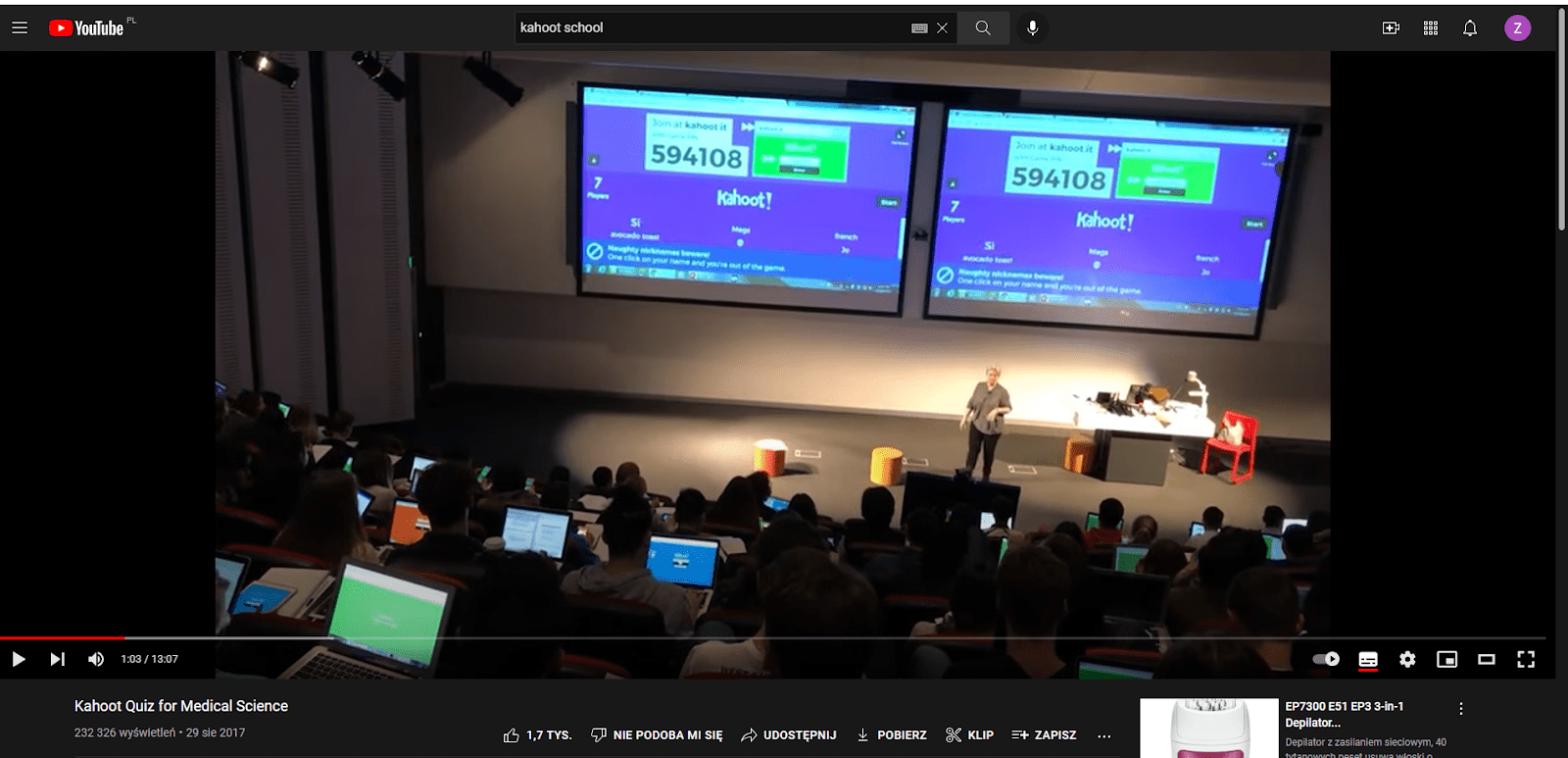 To create quizzes using Kahoot, you need to go to the www.kahoot.com website and sign up for one of the 4 account types:
teacher,
student,
personal,
professional.
Then, your journey with Kahoot games begins.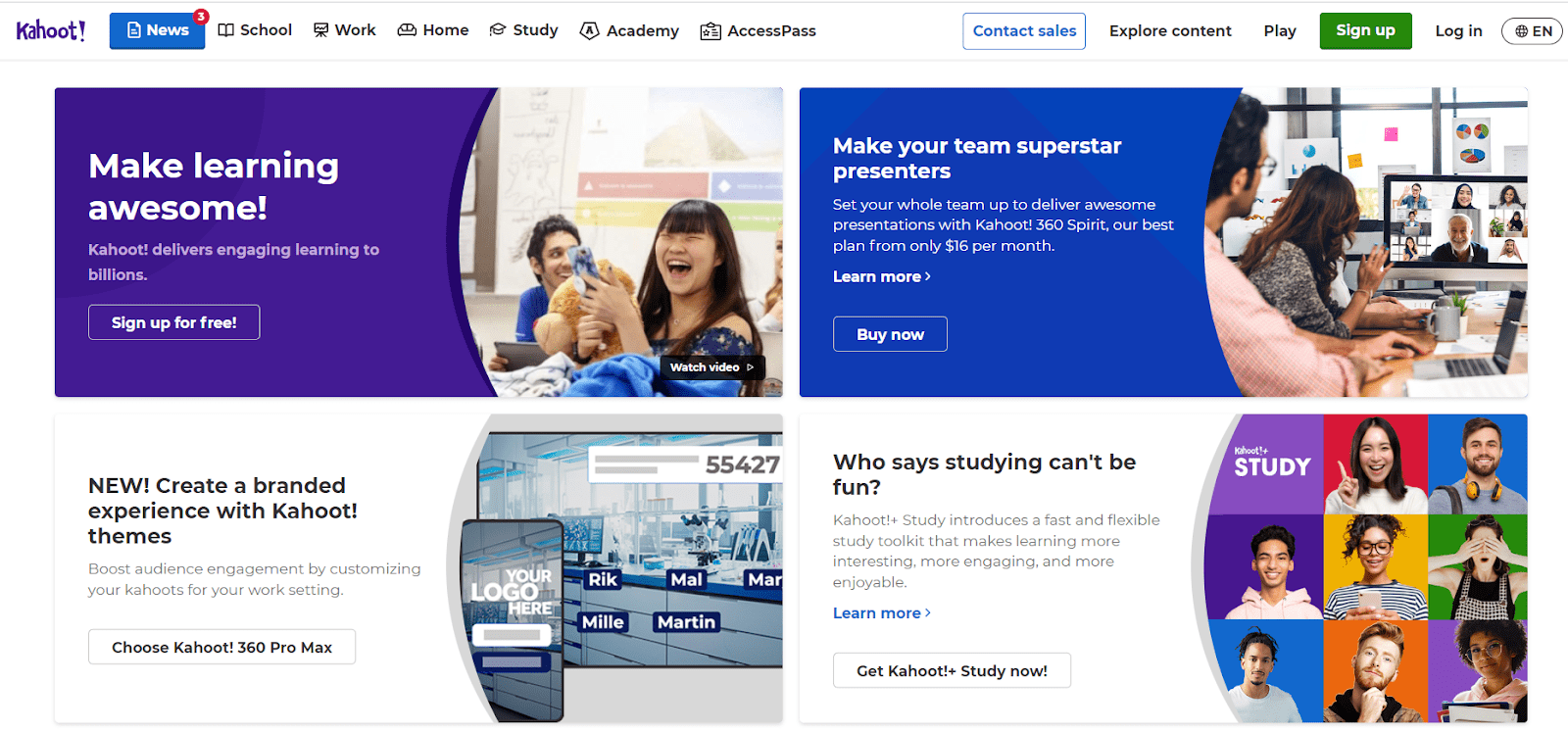 Why Do You Need Kahoot PIN?
The only and most important reason why you would need a Kahoot Game PIN is simple.
It's because your Kahoot Game PIN is essentially your game pass. Without it, you won't be able to play a Kahoot! game.
It works like this:
Somebody creates a quiz game using the Kahoot quiz maker.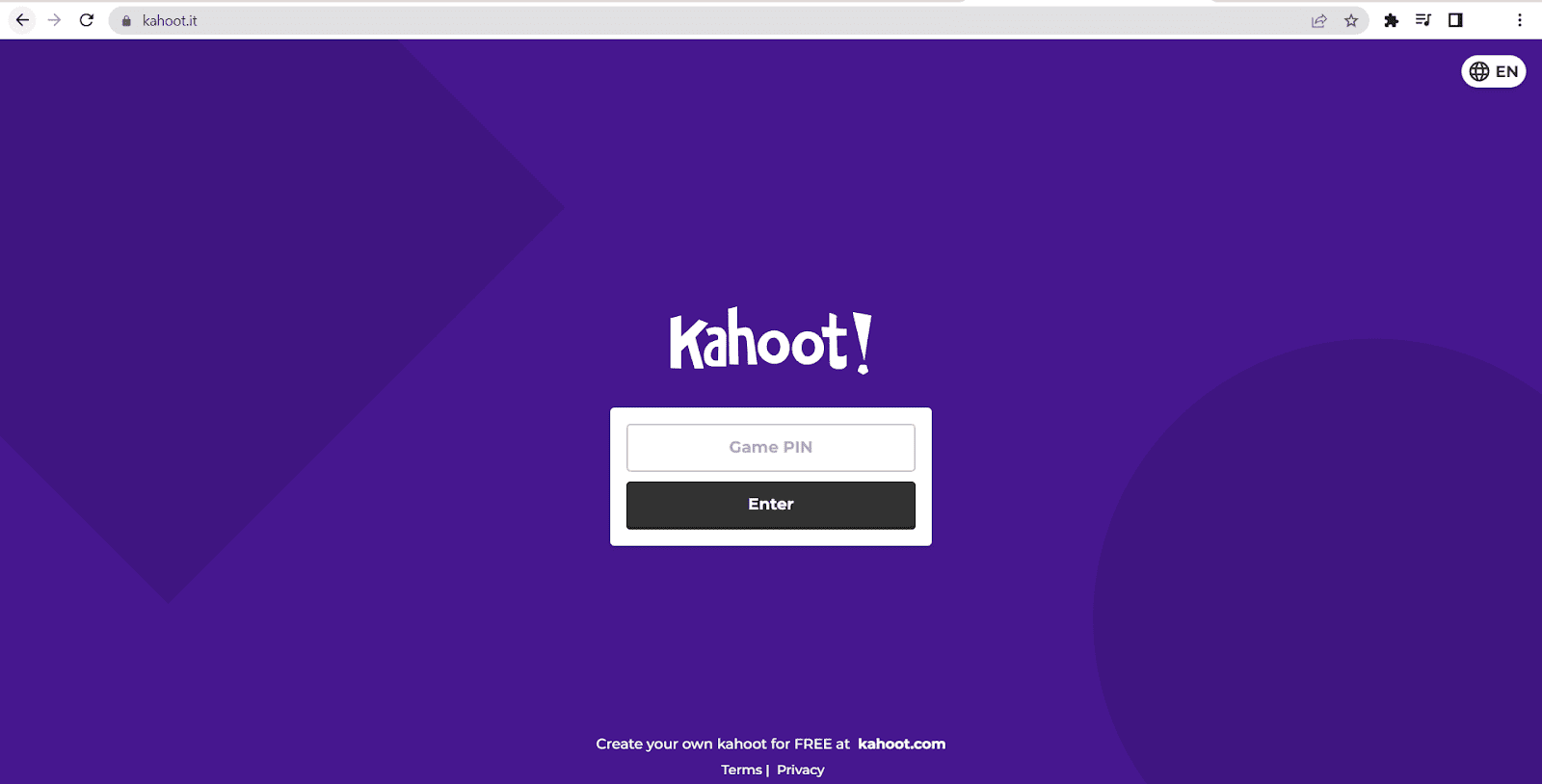 Once they're done with creating all the questions and answers, they get a six-digit code for the players – the Kahoot Game PIN. The game PIN codes allow you to enter the game and play quizzes – they're like a password.
So what can you do if you or your players lose it? There are a few possible solutions. Depending on who is hosting the game, you can:
ask the host to send the PIN again to you,
search for the PIN online:
As for the latter, there are 2 ways to approach it:
You might use the Kahoot Discord Bot,
You could try YouTube by searching for the "Join Kahoot Live Now" phrase. Some of the popular Kahoot game YouTube streamers are: BestBros, Steve Haines, Wilbur Sor.
As a Kahoot game host, you may need to go to your quiz details and look for the PIN there. If it's not there, it means there might be some error. In this case, it's best to contact Kahoot's support center.
All in all, we suggest that you take good care of your Kahoot PIN. Alternatively, as a Kahoot game host, you might want to change your quiz maker to something PIN-free – as losing Kahoot PINs seems to be more and more common these days.
Interesting Kahoot! Facts
Before we tell you why exactly you might need a Kahoot alternative, apart from the missing PINs, here's some cool facts about the platform that you might find interesting:
#1 As of the first quarter of 2022, there were approximately 29.9 million active accounts on the Kahoot! platform
#2 Kahoot! is most commonly used in the United States of America and Canada, with Europe and Asia closing the top 3 areas.
#3 Kahoot! offers various services to their users, including Kahoot! at Work, Kahoot! at School, Clever, Kahoot! at Home & Study and Kahoot! Academy.
Why Should You Look For Kahoot Alternatives?
Now, with millions of users worldwide and so many possible uses for Kahoot, why would you look for alternatives?
It seems like a missing Kahoot PIN is not the only reason to look for an alternative. We've done our research and here's why:
#1 Strong WiFi connection required
Some Kahoot! user reviews mention issues with Internet connection when using the platform.
As a host or a player, it's vital to have a strong WiFi connection to be able to play without any issues. It's especially important in case of quizzes with multiple players, like 100 or 200 – all gathered in one place like a lecture theater.
If all of them play the same Kahoot! game at the same time, the Internet connection should be really strong.
Otherwise, the game might crash or players won't be able to respond in time.
So whatever Internet-connected device you use, make sure it's reliable.
#2 Distracting background music
Another potential drawback of Kahoot! is that it comes with its own original background music.
This is a relative con of the platform. While some might enjoy it, it could be distracting in some cases, for students for example.
Depending on your purpose of using Kahoot!, the background music can either make or break your quizzes.
So it's your choice – if you don't need music, there's no point in getting a subscription and paying for it if the music is going to be there. Instead, you can get a tool that doesn't have music included and is cheaper (and potentially even higher in quality?).
#3 Poor variety in question types
If you're looking to create a more challenging game or complex question types, you might want to look for something else than Kahoot! The quiz creation process with Kahoot is slightly limited.
While Kahoot offers various types of quiz questions to choose from like:
poll,
open-ended,
true of false,
drop pin,
word cloud,
brainstorm,
and more, most of them are only available with certain (read: pay more money) plans.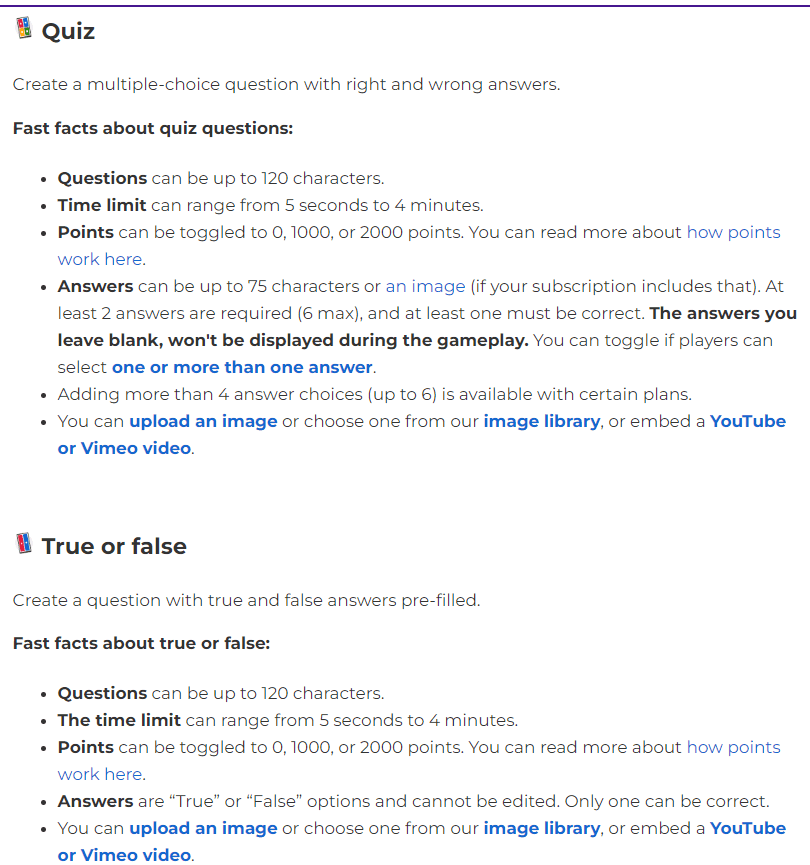 As for the most basic Kahoot! subscription, you are left with:
traditional online quizzes,
true or false quizzes.
This certainly limits your options and could result in worse quizzes than you imagined them to be – and your goal is to create an awesome quiz, isn't it?
What's more, Kahoot! has some limitations when it comes to creating your questions and quiz editing, like:
question and answer character limit,
time limit,
number of possible answers limit
and a few more.
This could mean that designing your quizzes may be challenging sometimes. You might need to think of the best ways to make your questions short.
What's more, you only have 4 answers to include, as long as you don't upgrade by paying more money for your subscription.
This is pretty inconvenient, especially if you're subscribing to Kahoot! on your own, using your own personal devices, and not as part of some organization.
#4 Access issues
Moving on, based on various researches, Kahoot! seems to have some disappointing access issues. Several Kahoot! studies reveal that teachers come across technical problems when using this software quite often.
Because of them, your quiz players may get bored of the software quite fast. What's worse, they could get completely discouraged by it. A situation like this, on the other hand, could result in a worsened learning experience for students.
But it's not just teachers who report this issue. Look at this review from a user who decided to use Kahoot! for commercial purposes with a group of 500 potential players: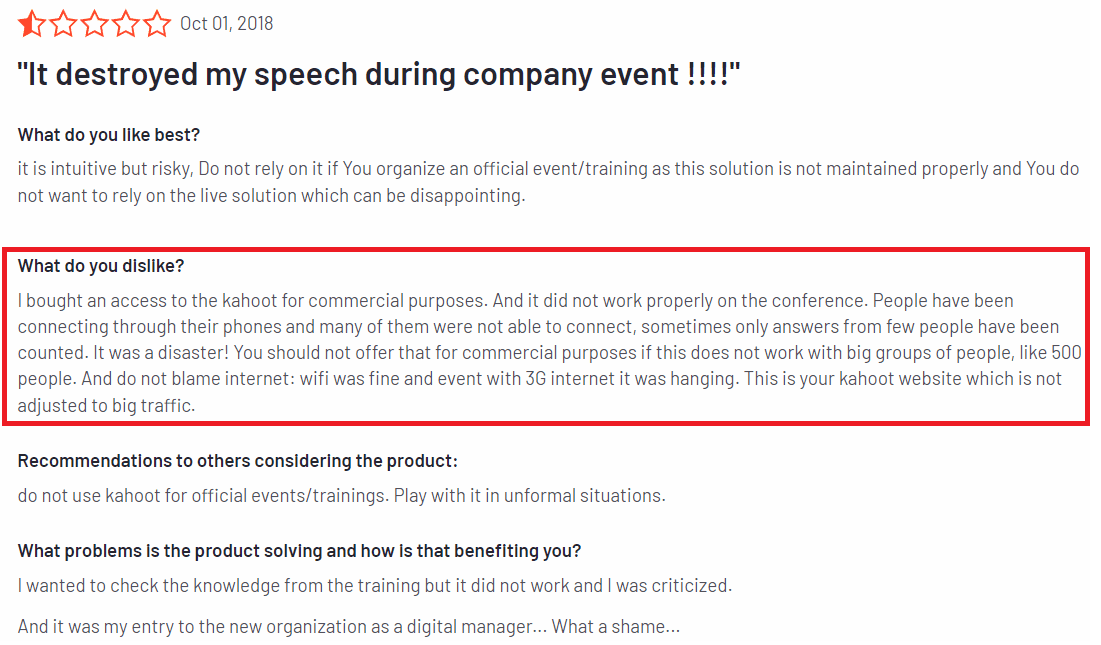 It seems that Kahoot! website is not well-suited for high traffic.
Because of the bugs we just mentioned, it's recommended by us that you look for a better, alternative solution. This will allow you to host quizzes that don't crash and are appealing to your audience.
YouEngage As Your Kahoot Alternative
As you can see, despite the undeniable popularity of Kahoot!, this platform could be improved here and there.
If you want to avoid the issues we just mentioned, we believe you should opt in for a Kahoot! alternative.
One of them is YouEngage.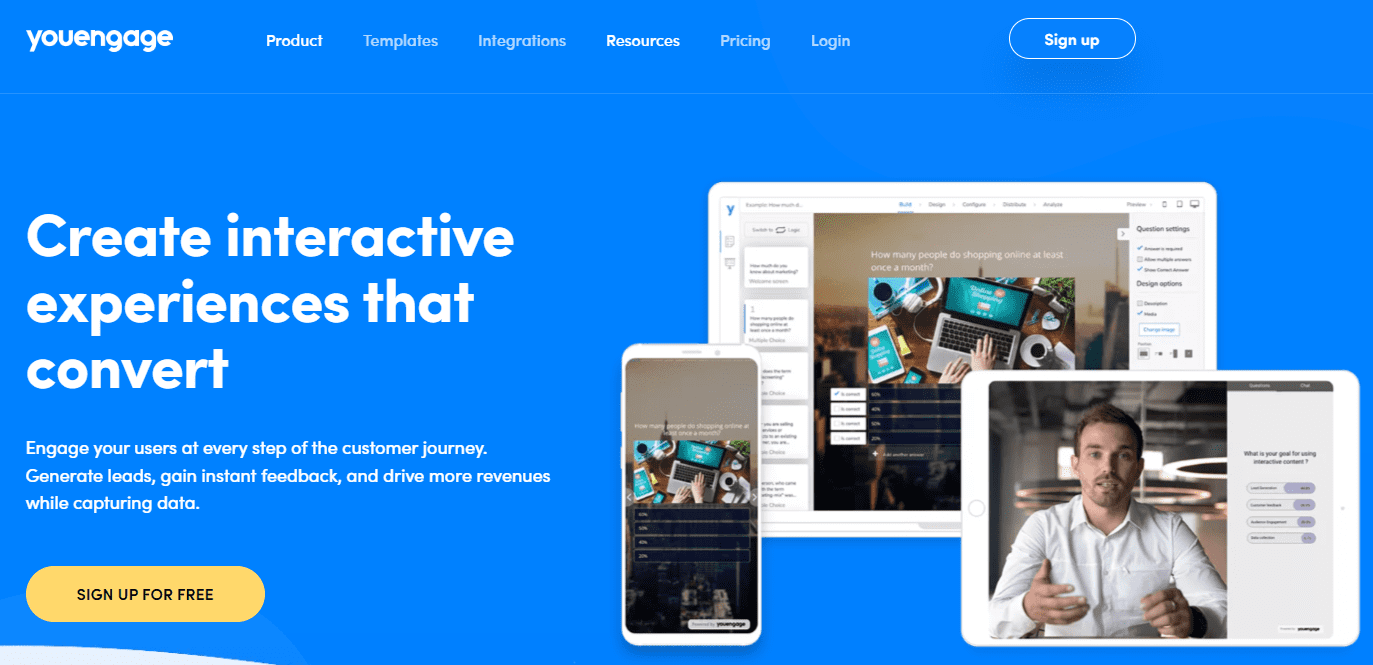 YouEngage is your choice for creating interactive experiences that actually convert.
Not only is it awesome for Kahoot-like quizzes, but also:
surveys,
forms,
calculators,
assessments,
online polls,
live engagement features.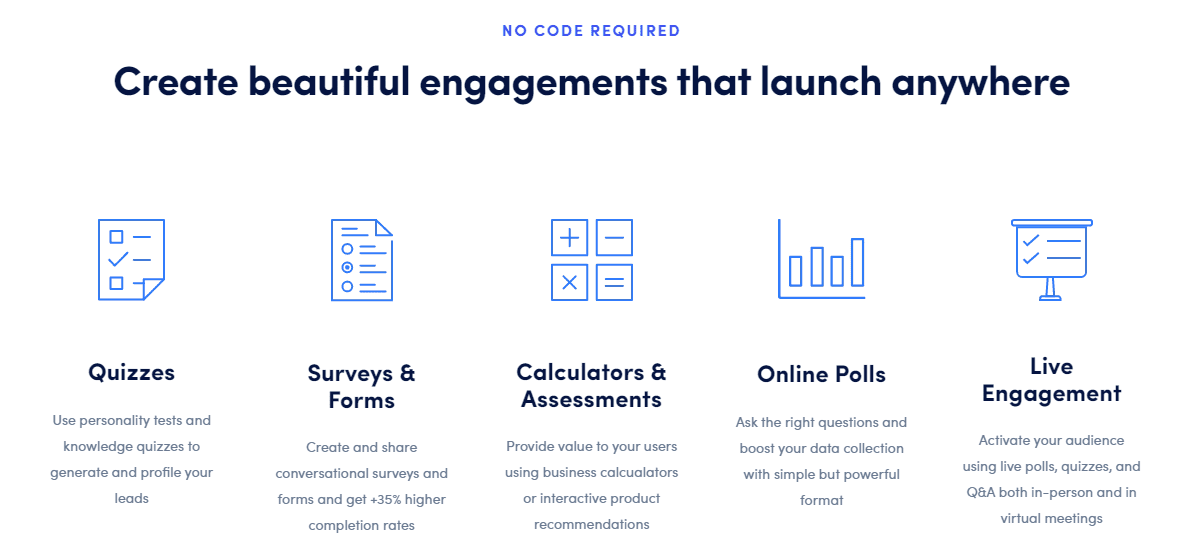 This tool is perfect for anyone looking to increase the engagement of their audience in a fun and intuitive way – with no bugs in the process and fancy features to choose through.
Here's how it works:
You quickly build and create your favorite forms of quizzes using a range of devices (mobile device, tablet, computer etc.)
You easily share them or embed anywhere you want to thanks to a rich variety of integrations.
You effortlessly monitor your survey/quiz/poll results, with insightful metrics to browse through and look into for maximum effectiveness.
Pretty easy, isn't it?
If you're after a solution with:
great user interface,
rich variety of question types,
no access issues,
many customization features
and more – YouEngage is for you. So sign up today: first time users get a free trial. After trying YouEngage, you will never look back at your old ways of creating game quizzes.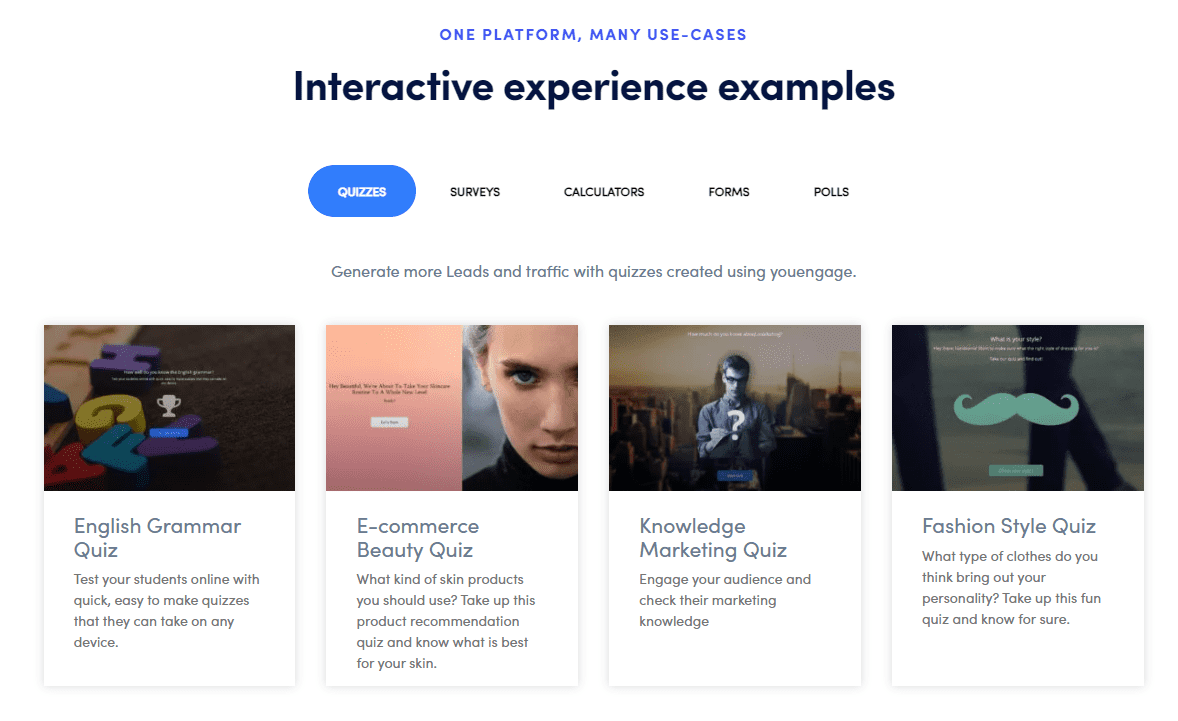 Don't look for Kahoot PIN, start using YouEngage
The moral we take away from this article is that forgetting your Kahoot! PIN can actually be a blessing. As a teacher, business professional or simply anyone looking to create fun games using Kahoot!, it's high time you discovered that there are better, more reliable solutions out there.
While forgetting your Kahoot! PIN is not the best case scenario to find yourself in, we hope you managed to get some positives from this article.
If you think about changing Kahoot! to something better, make sure to check YouEngage out and create your first, original quiz today!
Other than that, we hope you enjoyed reading this piece. Be sure to stop by our blog in the future for more educational content. Thanks for your attention and all the best with your online game quizzes!