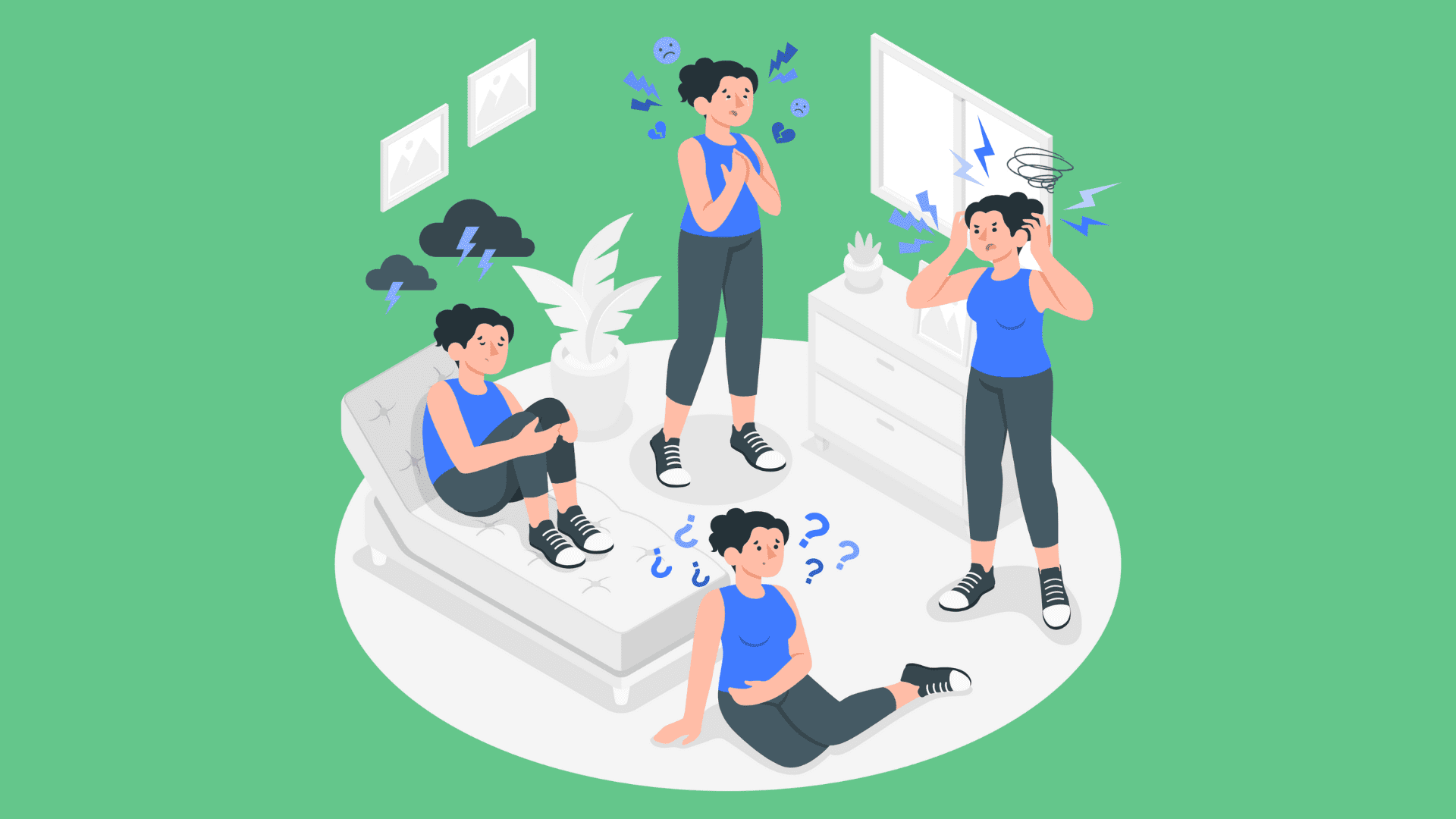 The online personality quiz is a very popular game that not only provides laughs but can be a valuable research tool for teachers and psychologists. Such examinations are usually quick and fun to take. With well-tailored results, you can learn a lot about your personality type. And for that, you need an online personality quiz maker.
There are many software on the market today that offer you personality quiz makers so that you and your brand can enter the attractive world of personality tests. But why should you even consider them?
Because using such tools is a great way to get new customers.
Want to know how an online personality quiz maker can provide your business with new recipients? Then read on!
What is an Online Personality Quiz Maker?
The task of grabbing and holding your audience's attention is getting harder and harder. As a result, it's not easy to keep your clients involved all the time anymore. That's why online quiz makers are here to help. To excite your audience, you can implement a number of fun and unique strategies. One way you can do that is with an online personality test maker.
Just to put it simply, an online quiz creator is a specific tool that helps you to create different types of online quizzes, including personality ones.
Such powerful form of tests comes in all forms and many companies use them to boos their customers' engagement. There are some quiz creators that are very professional and others that have pretty basic features. Some are designed for fun, while others are designed to foster business growth or provide customers with essential data.
Choosing the best online personality quiz maker can be overwhelming.
Many options are in the market, so you need to know what your goal is and what you are looking for. For example, if you want to create your online personality quiz using a quiz template, you should find software with such a feature. Only then you won't have to create a quiz from scratch.
Online Personality Quiz Makers can gain crowds of customers
You already know that a personality quiz is an online test whose aim is to find out someone's preferences, personality traits, and interests by asking a series of closed-ended and open-ended questions. Multiple techniques and questions are used in these questionnaires to assess personality patterns and traits in different situations.
If you are looking for new customers and considering online personality quizzes, you are on your way to achieving your goal.
The online personality test maker can provide you with new clients because it allows you to create research that will:
#1 Raise your brand awareness with online personality quiz maker
Building brand awareness helps increase profits. A recognizable brand means easier customer acquisition, greater trust in offers, product recommendations, and thus better sales. However, this whole process requires constant work on your company's image and reputation and making sure you stand out from the competition. Online quiz maker will help in all this!
Quizzes rapidly increase awareness of a brand, product, or service due to their high engagement and sharing rates.
So, instead of spending hours thinking about how you can increase your company's visibility in the market or spread info about your perfect product, you can consider mobile quizzes and tap into their potential.
#2 Increase interest in social media
Social media has become not only a space for communication with friends but also one of the most important tools for marketers. Content shared on platforms primarily affects the perception of a given company. If they are attractive, users share them among their friends. These can be scientific articles, interesting advertising campaigns, or effective quizzes.
Personality quizzes have found their way into the world of social media very quickly.
This is because they are short, concise, have interesting outcomes and can be easily and quickly shared. These factors encourage people to share them on their profiles and share the results with their friends. Furthermore, if they have an exciting title, surprising design and are related to currently popular topics, you can expect that more people will want to solve them. Is this another reason why you should not hesitate to use a personality test maker?
#3 Build your customer email base
Sending custom emails is ideal to engage and maintain a close relationship with your customers. Creating e-mail bases allows you to keep everybody informed about current offers, shape the image of your company and share relevant content with them. However, in order to start sending newsletters, you must first acquire subscribers.
You can quickly generate new leads and increase your email addresses list by using personality quizzes. As a result, you can implement an email marketing tool or a brand new email marketing software and start your fresh email marketing strategy.
Once you create a survey and share it, you can send a participant the results to their email address. Just ask them to enter the address they want to get the outcomes, encourage them to sign up for your newsletter, and you're done! Next, gain loyal customers to boost their customer experience and run email marketing campaigns for them as they've never seen before. For example, suggest a new quiz, announce a new blog article, or let them know about a promotion for your offer.
In addition, you can embed your quizzes on your website with a personality quiz builder.
#4 Collect data with online personality quiz maker
Getting to know your customer is significant, especially when you plan to do a personalized advertising campaign. If you understand what your audience is interested in, what their preferences are, and what they react to, it will be easier for you to create a campaign tailored to their needs. For this purpose, it is necessary to conduct research, for example, online personality quizzes.
With such data, you can get basic information about your customer that will help you create a personalized campaign right from the start.
Personality quizzes allow you to reach a large number of participants and collect a lot of valuable information from them, which is more valuable than gold for your company. In addition, they will help you deliver precisely what your customers want, so you can forget about guessing at their needs.
#5 Boost customer loyalty
Consumer loyalty is an attitude characterized by the commitment and honesty of both clients and a brand. More specifically, it is a measure of how much your customers are willing to interact with your brand again in a purchase. So, if you want to increase the loyalty factor in your business, why don't you think about engaging quizzes?
It is easy to retake interactive quizzes as often as the user desires, making them an excellent tool for building brand loyalty.
They find their use not only in social media or e-commerce but also in the medical industry or educational institutions. This means that non-profit organizations can also become your brand's loyal consumers.
What to take into consideration when choosing an online personality quiz maker?
Okay, so you just want to take advantage of online personality quizzes to get new customers, but you don't know how to do it?
Well, you need to pick up the right online quiz maker.
If you're going to do so, you should take a closer look at the software. And what if you have no experience with quiz makers and don't know what you are looking for? Don't worry because we have prepared for you a unique guide.
So, what factors should be taken into account when choosing the best online personality quiz builder?
#1 System intuitiveness
When choosing the right online quiz maker software, pay attention to the intuitiveness of the system. An intuitive system works quickly, automatically, and really helps solve the problems.
The user doesn't have to spend a lot of time creating beautiful quizzes because the software itself suggests what to do, provides tips, and remembers the customer's actions to help them even better in the future. In addition, it contains appropriate elements and can adapt to customer behaviour. And this on the other hand improves the personal experience.
And that's the point – you can't work on a platform that:
works sluggishly,
hides the most important functions,
doesn't work well in the mobile version,
lack of customization options,
doesn't display a menu bar,
stutters,
etc.
In order to avoid all these misunderstandings, you need to check several platforms thoroughly.
#2 Ease of use of the online personality quiz maker
The entire system should also be easy to use so that the quiz creator actually speeds up the creation process. Such a system is also easily readable and with all the essential elements the quiz taker needs.
When it comes to clients' expectations of tools, ease of use always leads the list.
A system with exceptional ease of use can drastically reduce the number of resources needed for buyers' support. As a result, you and your clients can save time and money by reducing the need for technical assistance for a product, service, or application. In addition, if you give the buyers an easy-to-use piece of software, they are much more likely to leave positive reviews.
This way, you will see which one is intuitive and which one just makes your work more difficult.
If any tool offers a free trial period or a free account, take advantage of it.
#3 Number of available functions
When choosing your one and only personality quiz maker, pay attention to the features and tools it offers. They will make a significant difference to the look of your quizzes and the speed of their creation.
For example, answer these questions:
Does the chosen quiz maker allow you to share quizzes on social media?
Can you integrate it with your website?
Can you share it with online meeting participants?
Does it have a wide variety of templates?
Does it provide insightful data?
Does it analyze the captured data?
These are just a few of the questions you should pay attention to. Maybe you only care about practical and aesthetic templates, or you don't have a big budget, so you are looking for a program with a free version? The point is to be sure of what you are looking for and do good research in this direction.
#4 Ability to create different types of quizzes
The next factor in evaluating is the ability to create different types of quizzes. As we mentioned before, there are both online personality quiz makers on the market that are more and less elaborate. Some of them give you the possibility to create a variety of quizzes, while others offer hundreds of templates.
It's nice to be able to create different types of entertaining quizzes because then you provide your clients with constant entertainment, and they don't get bored.
On the contrary, they are waiting for what you will surprise them with now.
So you want to create a personality quiz with only open question types? Should the answer option be graphics? Or maybe you want to create a music quiz? Think about your needs. Make a list of simple steps that you want to cover and follow it. Then choose the quiz maker that will give you all you want.
#5 Ability to share the quiz on social media
Making social shares is one of the key features that makes it easy to reach potential customers, allows you to build your customer base, increase brand interest, and gain more recipients.
Social media has simply become an integral part of living and functioning online already. They are an essential part of every company's marketing strategy and we are not just talking about the strategy a company implements on social media. The users' traffic also plays a significant role – always have conversion in mind.
Every single human who solved your research and published their results on any platform helped you increase your brand awareness and, as a result, get new clients.
And since more and more people have at least one account in any of the media, it would be a mistake not to include the possibility of publishing a quiz on these platforms.
#6 Possibility of data analysis within online personality quiz maker
Another incredibly important point is the ability to collect and analyze data from the study. Once you've completed the design phase and released your quiz, the chosen software can focus on exploring the gathered information to provide you with insights about your customers.
So yes, now it's all about results. Even your fun quiz will provide tons of valuable results, so how hard and inefficient would it be to analyze it manually?
And yet, one of the main goals of quiz makers is to analyze the data they receive so that you can create a strong marketing strategy based on the information from a simple game.
#7 Ability to share data with marketing tools
Our final suggestion what consider when choosing an online personality quiz maker is the program's ability to share data with marketing tools.
It would be great if you could transfer leads and data from, for example, fun personality tests automatically to your marketing platforms.
This will ensure that you actually use insights to profile leads and make the buyer's journey cohesive. That means you'll avoid another manual step in managing your quizzes and you don't have to share data with your marketing applications because the software you choose can take care of that. How great is that?
Take Advantage of Youengage online personality quiz maker
So what? Are you looking for a quiz maker that makes conducting interactive and conversational quizzes easy and effective? Ale you tired of Google Forms, Google Sheets, HubSpot Forms, or some complex quiz types? If so, we have Youengage for you. 😉
The Youengage simple quiz maker makes it easy to create interactive experiences that convert thanks to mobile-friendly quizzes, surveys, smart forms, calculators, live Q&As, and interactive virtual events.
With Youengage quizzes, you can create everything from online tests to survey and lead generation forms.
But what interests you the most right now is that Youengage lets you create and manage your online personality quizzes, thanks to a unique quiz maker.
This platform will allow you to build different personality quizzes. You don't have to limit yourself to one scheme, as you have many customizable templates to choose from and advanced features to help you make your quiz from scratch. You can also use different question types, built-in analytics, direct integrations, and more.
Do you want to create 6-10 questions or more? Would you like to create a test about Harry Potter or Leadership Style? Do you just simply want to highlight the correct answers? Or do you need to create mobile quizzes? Feel free to do this! Use many graphics, the latest themes, or stand out with your creativity. It's all up to you.
What other quiz interactive quiz types can you create using this platform?
Lead Generation Quiz,
Product Match Quiz,
Trivia/Knowledge Quiz,
Assessment Quiz.
What makes Youengage so special?
Well, this system is so easy to use, has advanced analytics, and is intuitive, so you won't need the help of a developer to create studies.
You can easily design, manage, share and integrate them with your website. If you're running webinars, you can also embed your research there.
What's more, you are finally able to incorporate quizzes with existing live video providers like Youtube, Vimeo, or Facebook Live!
But it isn't the end, as Youengage connects unlimited quizzes with marketing apps like Slack, Asana, Zapier, and Google tools.(plus numerous other solutions such as Wrike via Zapier).
As a result, you can take advantage of marketing automation and maintain entire communication accurately and in a personalized way.
Meet your new online personality quiz maker: Youengage
Build and design
You will find everything you need here. With Youengage, it only takes a few moments to create a quiz because the admin panel is easy and intuitive to use – you will feel at home with it after the first attempt. Use premade templates or design templates by yourself. Make a fantastic personality quiz in minutes, or take as much time as you want.
Share and embed
Now share your research. It only takes a moment to share or embed your quiz on, say, Facebook, Twitter, a webinar, or an online meeting. This step takes so little time!
Look at the results
Do not waste your precious time! Your interactive quiz will now provide you with impressive data about your company, customers, services, etc. You will get opinions, stats and insights quickly, so you can use them to get new contacts.
Last words
Now you know that your business can gain new and happy customers by offering interactive content, such as personality quizzes. With online quiz tools, you can create studies that will increase awareness of your brand, generate more interest in your company on social media, grow your email list, enhance brand loyalty and conversion rates, and more.
Also, with the help of the right online quiz maker, you can get closer to your company's goals. You just need to know how to use an online quiz maker, how to find the best software for you, what to avoid and what to look out for.
That's all about online personality quiz makers for now. If you want to know more about this topic, take advantage of our blog and sign up to see Youengage in action!