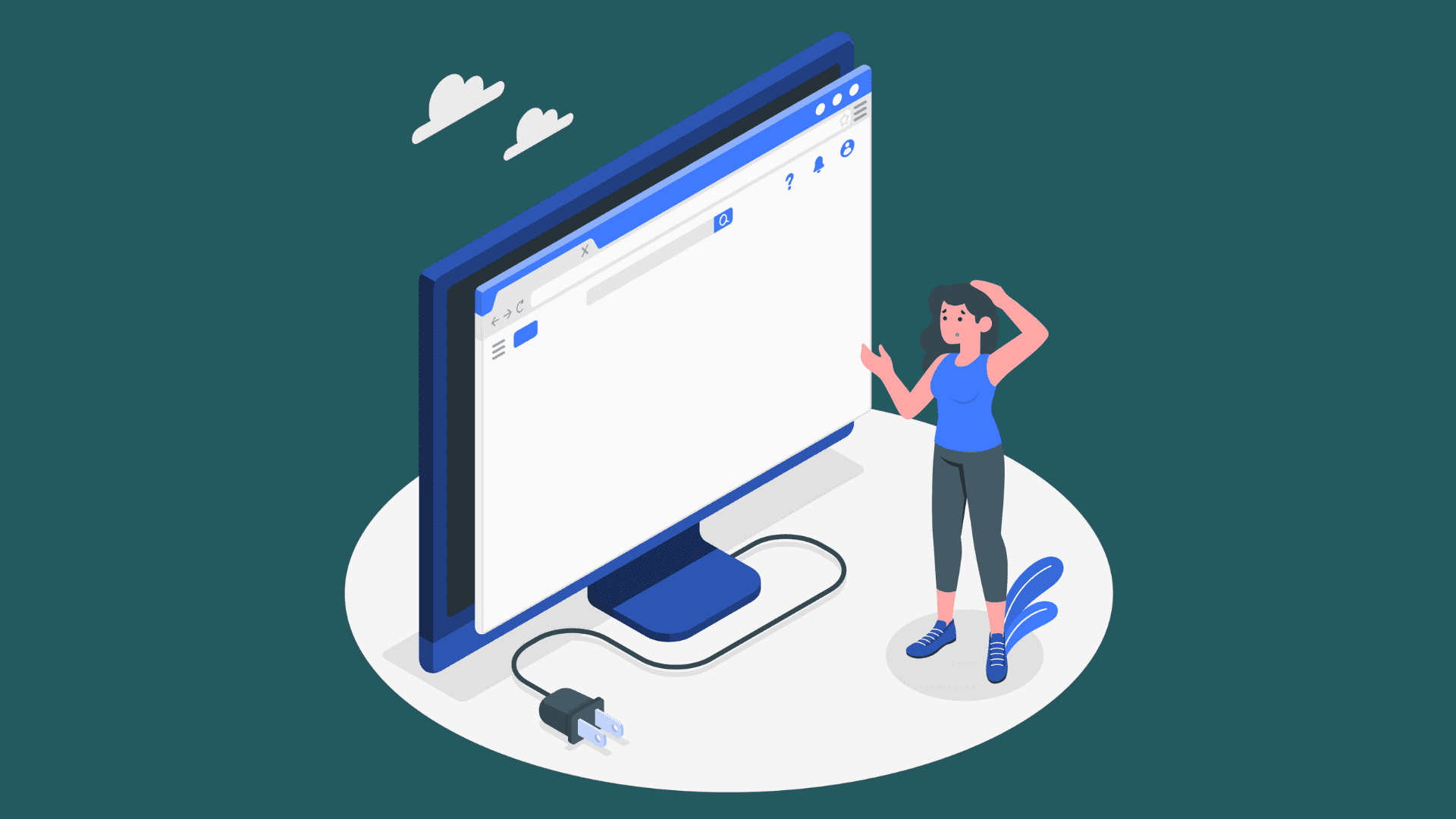 To Menti or not to Menti? – that is the question for today.
If you've ever been in a need to get a tool for creating quizzes, polls or surveys, you might've heard about Menti.
Today, we explain what it is in detail. What's more, we'll share our knowledge and tips on how you can find something better than this tool (and why you should do so in the first place).
So if that's something that interests you, join us for this short and insightful article.
What is Menti?
Menti, AKA Mentimeter, is an 8-year-old Swedish company based in Stockholm. They offer intelligent software for creating polls, word clouds, quizzes, Q&As, surveys, and presentations. People use it for a variety of purposes, like presenting at private events or teaching students in a fun way.

What makes Menti less effective than other solutions
Menti is a survey software tool that offers a number of features that make it worse than other survey, quiz and poll software tools available out there.
See also:
Mentimeter: key features and our rating (link)
Quiz maker apps: our top recommendations for 2022
The best online quiz makers for teachers: 2022 roundup
billing method
First of all, Menti only offers billing on a yearly basis. This means that it's not possible to subscribe to this software and pay for it monthly.
If we're honest, this aspect of Menti is definitely inconvenient, especially for monthly billing enthusiasts.
Not everyone may be ready for such a long time-wise commitment. What's more, not everyone may even want to subscribe to a software for so long. Even with a 2 week free trial, it's not enough to decide if you want to subscribe to a tool for a whole year.
We found this to be pretty disappointing. Given the fact that monthly billing is popular among Menti competitors, this aspect is definitely a good reason to search for another tool.
question types
Moving on, the range of question types offered by Mentimeter compared to competitors definitely leaves plenty of room for improvement.
They question types offered by Menti include:
multiple-choice questions,
scale questions,
ranking questions,
open-ended questions,
and just a few more.
Mentimeter doesn't have as many questions as other similar tools. Additions like email, short text, linear scale, and picture choice questions (as offered by YouEngage, for example) would make it more rich and fun for survey respondents, at the same time increasing the survey response rate.
user interface
In comparison with other platforms, the user interface of Mentimeter could be improved in some areas.
For instance, it would be beneficial to enhance the process of creating quizzes and polls.
While playing around with the tool, we were unable to figure out options such as:
adjusting images,
customizing a templates' text, and
changing font size
among other things.
The tool's visual appeal was more than good on its own, so it was a disappointment once we took a deeper dive and actually started using Menti. Turns out an attractive appearance won't do much good if users have trouble navigating and using the tool.
device adaptability
Finally, another rather unpolished feature of Menti is their device adaptability. The main issue here is that it's just really basic. You can use your quizzes, surveys and more on mobile devices like Android, iOS and ChromeOS.
Despite that, there is nothing unusual about it. The user experience could be improved slightly with more customized looks and features for different device types.
Additionally, creating quizzes on desktop devices is undoubtedly easier compared to mobile ones.
As a matter of fact, even the Mentimeter guidelines recommend using desktop devices when creating surveys, among other things. Clearly, mobile devices' user interfaces are far from perfect. Those who interact with Mentimeter on mobile may just have a poor experience.
| | | |
| --- | --- | --- |
| feature | Menti | Menti alternatives |
| billing method | yearly only | yearly, monthly and one-time-use billing |
| question types | multiple-choice questions,scale questions,ranking questions,open-ended questions,a few more | multiple choice,rating,short text,picture choice,linear scale,long text,email,phone,website,numberslider |
| user interface | complicated and sometimes confusing | easy and quick to navigate |
| device adaptability | basic adaptability, with some features working better on desktop devices | excellent adaptability to both mobile and desktop devices both from the perspective of quiz/survey/poll creators and respondents |
Where to look for alternatives – have you checked these places?
Given the not-so-perfect features offered by Menti, we think you might fancy some alternative solutions.
Now, looking for alternatives and being able to actually find tools that are better than something else (Menti, in this case) can be a tricky task sometimes. Let alone time-consuming.
For this reason, we've prepared a helpful guide that we hope you'll find useful.
Below, we share the best sources to look for Menti alternatives, as well as some great tips alongside:
| | |
| --- | --- |
| source | useful tips |
| software review sites | Popular examples include: Capterra, G2 (over 1,814,700 reviews), Gartner Digital Markets (over 1,500,000 reviews), TrustRadius (over 419,000 reviews), |
| platforms like Quora | Try searching for answers to your questions, for example "What survey making software should I pick?" and look at what people say. |
| family, friend and business partner recommendations | Reach out to your family, friends and business partners to ask if they know any good tools. Sometimes what you're looking for is closer than you think. |
| blog sites, e.g. YouEngage | It's always worth regularly following blog sites that review software of your interest. For example, the YouEngage blog contains various survey and quiz software solutions reviews. |
| independent research | Try using phrases and keywords like "best quiz maker", "reliable software for surveys and quizzes' when you're googling your ideal software. |

What to consider when looking for alternatives?
When looking for alternatives at the sources we've just shared, it is important to take several aspects into consideration.
Paying attention to them all will significantly increase your chance of finding that sweet spot – being the best solution for your needs.
So let's take a look at what these aspects are then:
pricing
Pricing is a key factor that you should pay attention to when looking for an alternative solution to create quizzes and polls. There are a lot of options out there, and it can be difficult to find the right one.
To help you with this aspect, we've prepared some helpful questions that may allow you to clear up your mind about your desired, perfect pricing:
Useful questions to ask yourself when you're researching Menti alternatives and their pricing
What sort of billing method am I after?
Am I okay with monthly billing?
Am I okay with yearly billing?
Do I want to pay by card?
What is my maximum budget for a tool like this?
In what currency do I want to pay for the software?
features
Before you sign up for a subscription, you should check the features of that particular software. The features should be aligned with your needs.
For instance, if you're looking to create quizzes with unlimited questions, choose one that offers this possibility.
Always do a thorough research on all the different features and then shortlist the ones which are best suited to your needs.
It can help you save money in the long run because you didn't sign up for any subscriptions which were not needed by your business.
user experience and interface
Moving on, user experience and interface are 2 vital elements to consider when you're looking to sign up for a subscription of a tool like Menti.
This is because they are the first things that you will have to interact with, so it is important that they are polished and error-less.
Some examples of user experience can be:
how easy it is to navigate through the website,
how responsive it is, and
if there are any bugs or glitches that cause problems with using the website.
On the other hand, the interface would be:
how clear the layout of the website is,
what type of content you can find on the website, and
if there's anything else on their site that makes it unique from other websites.
reviews
The last most significant element you should keep in mind is authentic user reviews.
You should always look at user reviews when you're looking to sign up for a subscription of a quiz/survey making tool.
When you read the reviews, you can see what people are saying about the product.
If the reviews are mixed, then it's probably not worth your time and money. If there are good reviews on the other hand, then the product is worth taking a look at.
What alternative should I choose?
With the above criteria in mind, we believe the ideal Menti alternative you should pick is YouEngage.
YouEngage is an interactive tool for creating digital, engaging experiences in the form of:
polls,
surveys,
quizzes,
calculators,
assessments,
forms, and
live engagement tools.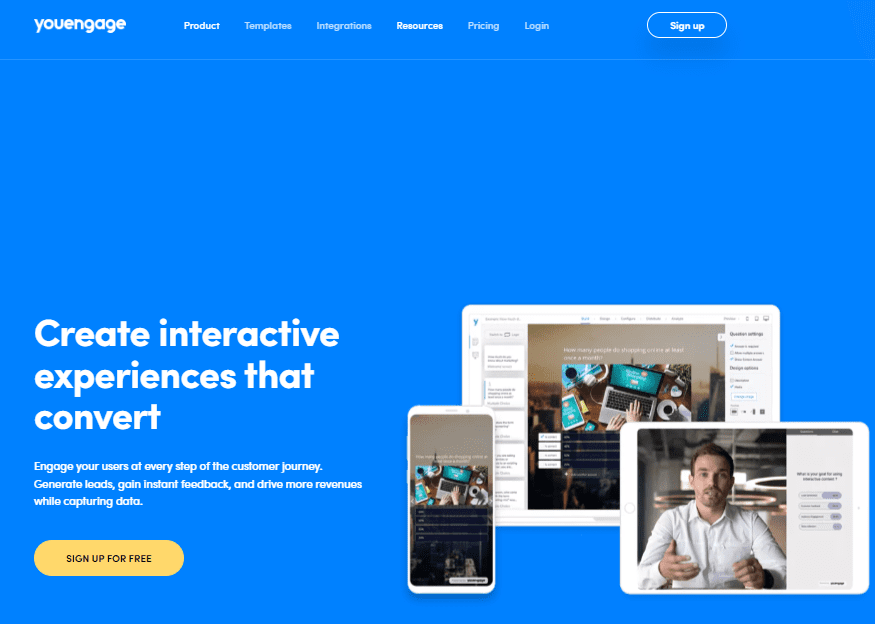 Price wise, it offers attractive and varied subscription plans, with both monthly and annual billing being possible options.
Looking at its features, YouEnage will positively surprise you with things like:
5000 event participants,
Live polls and Q&A,
Unlimited projects and events,
Custom themes and colors,
Responses & Analytics,
Data Export (xls),
Live video integration,
Zapier integration,
Logic Jumps,
Custom variables,
Exit links & redirects,
Events moderation,
Hubspot integration,
and many, many more.
Moving on, the interface offered by YouEngage is one of its kind: creating surveys, quizzes, polls and more is as easy as ABC.
And to back this all up with real evidence, we invite you to read our reviews from satisfied customers: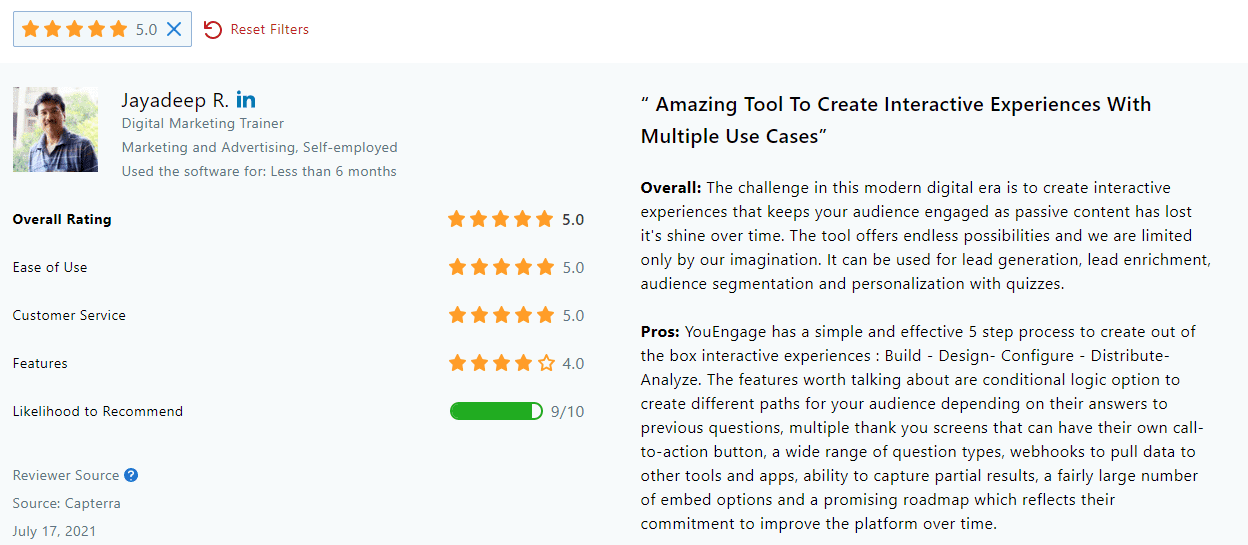 If all this sounds interesting, sign up for your free trial today and begin your best quiz making journey ever.
What makes YouEngage more powerful than Menti?
You'll be pleased to know that our tool YouEngage gives you more than Menti. How?
Well, as good as Menti is, it's a tool for live quizzes only. What does it mean?
It means that you can only use Mentimeter during any type of live event when you're directly connected with your audience. Such a quiz must take place live and there has to be somebody to set it up and host it.
Meanwhile, YouEngage is a complex solution offering the possibility to create quizzes both synchronously (live, just like with Mentimeter) and asynchronously (standalone).
Let's look at it from a more practical, use case-based perspective:
Where can I use YouEngage quizzes?
Where can I use Mentimeter quizzes?
🟢 during live classes with students
🟢 during live meetings with employees
🟢 during live events
🟢 on your website
🟢 on a landing page
🟢 in email newsletters
🟢 during live classes with students
🟢 during live meetings with employees
🟢 during live events
🔴 on your website
🔴 on a landing page
🔴 in email newsletters
If you wanted to host standalone quizzes as a Mentimeter subscriber, you would have to subscribe to and pay for yet another solution. With YouEngage, you get one subscription and can manage everything from one place.
That's far more convenient, isn't it?
Become a survey, quiz and poll pro
Menti, also known as Mentimeter, is a commonly used tool for creating polls, quizzes, surveys and more.
However, as this article revealed, it has some limitations which may put off users with more sophisticated demands.
Luckily, alternatives like YouEngage are here to help you kick off your journey with interactive experiences software with a bang. Book your free trial today if you can't wait to see what it's all about.
All in all, we hope you enjoyed this article. For more releases and survey/quiz/poll software reviews, be sure to check our blog out.
Thanks for your attention and good luck!
Menti FAQ
Read this part of the article to get the answers to some of the most commonly asked questions about the Mentimeter software.
What is Menti?
Menti, AKA Mentimeter, is an 8-year-old Swedish company based in Stockholm. They offer intelligent software for creating polls, word clouds, quizzes, Q&As, surveys, and presentations. People use it for a variety of purposes, like presenting at private events or teaching students in a fun way.
What are the key features of Menti?
Menti's key features include tools to create live polls, word clouds, quizzes, Q&As, surveys, and interactive presentations.
Why should I pick Menti?
You should pick Menti if you're looking for a quick solution and don't have too sophisticated needs when it comes to your polls, surveys, quizzes and so on.
Why is Menti not a good solution?
Menti has some visible drawbacks that make it not an attractive solution for some potential users. They concern areas like billing methods, available question types, user interface, as well as device adaptability.
What are good Menti alternatives?
There are many Menti alternatives to choose from. Everything depends on your exact needs, as well as how much you're willing to spend on a solution. A reliable and high-quality Menti alternative is YouEngage – the perfect tool for creating engaging experiences for audiences of all sorts.