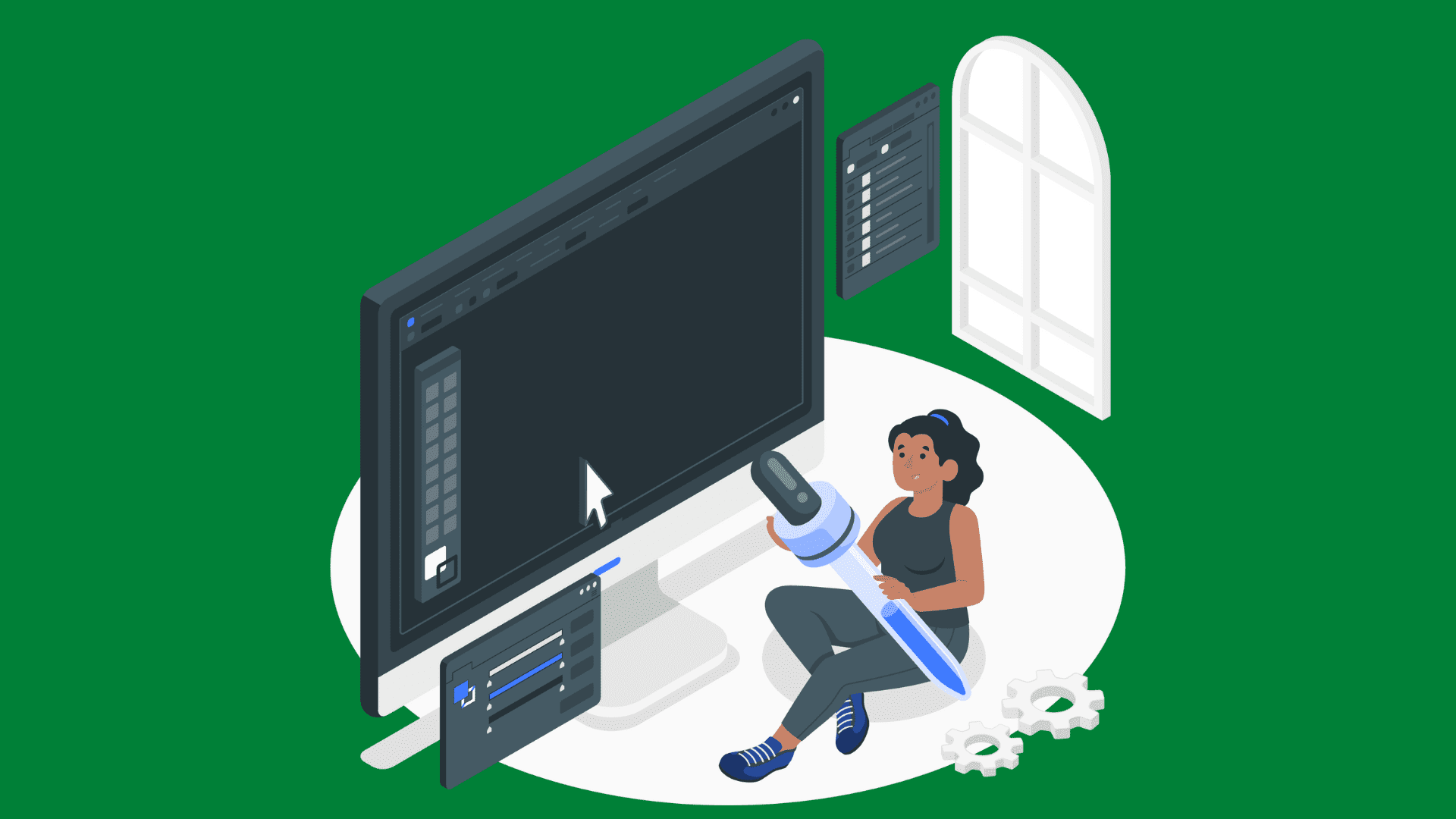 Looking for the best quiz software tool for teachers and you came across… Quizizz login that is tricky? That's great! In this article, we want to tell you more about this solution, as well as why you perhaps should rethink your choice. From explaining what exactly it is, through a quizizz login instruction, pricing and features, all the way up to showing you some alternatives – you're in for an insightful and exciting article.
So sit back, relax and enjoy.
What is Quizizz?
Quizizz is an Indian educational software company based in Bengaluru, India, founded in 2015. It specializes in creating gamified student engagement platforms.
Quizizz can be used for classwork, group projects, pre-test review, formative assessments, and even pop quizzes.
According to data from December 2020, the platform has about 60 million active users worldwide.
Quizziz login – how does it work?
Logging into Quizizz can be done in 2 different ways. One is when you're a new user and the other is when you already have an account.
New user:
Go to Quizziz's website
Select the "sign in" text-button in the upper right corner.
Pick your preferred sign up option: Microsoft, Google or email.
Accept the necessary terms & conditions and privacy policy. You can also sign up to receive promotional materials.
Choose your desired use case: school, work or own use.
Choose how you're going to be using Quizizz: with friends and family or professionally.
Provide the necessary user details.
Provide your organization name and whether you're going to be a quiz taker or creator.
Select your subscription plan.
And that's it! As you can see, the process is quite lengthy (9 steps!). What's more, you only get access to pricing details of the tool after you decide to sign up. There's no information about it earlier on the website (more on that in the next section of the article).
I already have an account:
Go to Quizziz's website.
Select the "log in" text-button in the upper right corner.
Fill in your login details and click "log in".
And that's it! Luckily, as an already existing user the Quizizz login process isn't as lengthy as the sign-up one.
Quizizz pricing – how does it work?
Quizizz offers 3 different pricing plans: Basic, Schools and Districts. Each plan is dedicated to different target groups and has different features.
Let's have a look at what they're all about:
#1 Basic
Quizizz's first and most basic plan is dedicated mostly to teachers, as the website mentions. It's free, and at the same time also has pretty limited features.
Teachers who sign up to it can get:
limited activities and library access
engaging assessments
asynchronous assignments, and
interactive lessons.
Looking at the range of features offered, the software seems like a pretty basic tool to use.
#2 Schools
The next plan offered by Quizizz is the "Schools" subscription option.
As the name suggests, this middle pricing plan is dedicated to institutions like schools and universities to use.
It allows users to take advantage of things like advanced sharing and standards-aligned reporting. The main aim of it is to allow school leaders to empower their teachers at the jobs.
Some of the features that are offered within this subscription include:
school-level sharing and collaboration,
standards-aligned reporting,
LMS integrations that sync scores and assignments,
priority support,
training materials,
and more.
As for pricing, it's unfortunately unknown. It looks like they have a very custom pricing approach. Thus, you'll have to reach out to them to get a personal quota.
#3 Districts
The very last subscription plan, offering the most at Quizizz , is the "Districts" model.
The "Districts" plan is all about "Sitewide tools and dedicated support for districts that need to improve collaboration and measure impact".
Users of this subscription can enjoy all the features from the 2 previous ones, as well as additional ones like:
rostering integrations that keep everyone connected,
district-level user management and reporting,
live professional development, and
dedicated success manager.
When it comes to how much this plan will cost you – it's again a tricky situation. Similar to the "Schools" plan, the cost of the tool remains unknown. If you want to find out what it is, you will have to get in touch with their sales team.
What's known about the pricing at hand is the payment method. If you decide to give this tool a go and sign up, you'll have to pay via one of the following ways:
check,
credit card,
ACH transfer.
Quizizz features – how does it work?
Now that we've briefly covered Quizizz's available subscription plans, let's have a look at the features it offers.
In other words, we want to show you what you are able to do with this tool.
To do it, we've decided to present them in an eye-pleasing table.
| | | | |
| --- | --- | --- | --- |
| | Basic | Schools | Districts |
| open library access | ❌ | ✔️ | ✔️ |
| gamified learning elements | ✔️ | ✔️ | ✔️ |
| all question types | ❌ | ✔️ | ✔️ |
| schedule ahead | ❌ | ✔️ | ✔️ |
| reopen expired assignments | ❌ | ✔️ | ✔️ |
| district-level usage and insights | ❌ | ❌ | ✔️ |
| live professional development | ❌ | ✔️ | ✔️ |
| priority support | ❌ | ✔️ | ✔️ |
| SSO with Google and Microsoft | ❌ | ✔️ | ✔️ |
What else does Quizizz offer?
So what else can users of Quizizz get from this tool? Below we listed some of the additional resources that are offered.
💡 Certified Educators hub: earn your Quizizz Game Changer Certificate and join a growing community of educators.
💡 Training: get access to basic tutorials on how to get started with Quizizz
💡 Blog
💡 Help Center
💡 Wish list – submit your improvement suggestions
Quizizz alternatives – how does it work?
After looking into Quizizz for some time, you can spot some obvious limitations of this tool. Essentially, what they do is worsen your experience as a user, resulting in poor user satisfaction: of both quiz takers and quiz creators.
Examples include:
limited features in the free plan,
buggy user interface mentioned by users,
not-so-intuitive interface for quiz taker,
hidden pricing (also high – upon discovering it),
tedious sign-up process,
to list a few.
Now, as a teacher (or anyone looking to use this tool) you surely want a reliable solution, right?
Because of the downsides we just mentioned, we believe it would be beneficial for you to choose an alternative and more stable solution.
To be more precise, we'd love to present you YouEngage – your ultimate solution to create unique, engaging experiences that convert.
Why is YouEngage better than Quizziz?
YouEngage is your go-to platform for creating all types of not only quizzes, but also:
calculators,
assessments,
surveys,
and more.
Why do we think you'll like it more than Quizizz? Here's 5 reasons why:
YouEngage offers a wide range of subscription plans, including a forever free one. The pricing options are very budget-friendly, and you can also request a custom plan.
With YouEngage, you can create more than just quizzes. Examples include assessments, surveys, polls, calculators and more.
With YouEngage, you can create quizzes quicker and more effectively thanks to a great user interface and the powerful software.
YouEngage is perfect for both live and asynchronous quizzes: during class and after it.
So try it out today – we're sure you will like it (and so will your quiz takers).
Thanks for coming to our blog and we hope you found it useful!
In case of any questions, be sure to reach out to us.
Quizziz login FAQ
As a bonus, here you'll find the answers to some of the most commonly asked questions about the Quizizz software.
How does Quizizz login work?
There are 2 ways to access Quizizz: by signing up or logging in. In both cases, you have to go to the website and follow the signup/login steps.
What is Quizizz?
Quizizz is an Indian educational software company based in Bengaluru, India, founded in 2015. It specializes in creating gamified student engagement platforms.
What's Quizizz's pricing?
Quizizz offers 3 different pricing plans: Basic, Schools and Districts. Each plan is dedicated to different target groups and has different features.
What are Quizizz's features?
Depending on what subscription plan you opt in, you will get access to different features as a Quizizz user. For dull details, it's best to visit their website.
What are some Quizizz alternatives worth looking into?
Given Quizizz's limitations, it may be beneficial to consider alternatives such as YouEngage for the purpose of creating your quizzes (and more). YouEngage is a reliable tool that will completely reshape your approach to online quizzes and other engagement tools.
Other commonly asked questions: Is Quizizz good for quizzes in the game industry? How good is the differentiation of questions at Quizizz? Can you shuffle questions using Quizizz? Where can I find the Quizizz game settings? Is Quizizz a good tool for a fan of games looking to create quizzes? Can I create gamified quizzes using Quizizz? Is the variety of resources offered by Quizizz big? What types of resources does Quizizz offer? Is Quizizz good for games with kids in class? Where can I find the Quizizz login link? Is it possible to create a homework quiz using Quizizz? Where can I find my Quizizz quiz settings? What happens in a Quizizz quiz when a student gets a question correct or question incorrect? Can I create a 10 question survey with Quizizz? Is Quizizz good for homework games? Is Quizizz some online game software? Where can I see which questions students got right or wrong in Quizizz? What happens when students finish quiz in advance? Where to see correct answers in Quizizz? How many answer options can I include in my Quizizz quizzes?