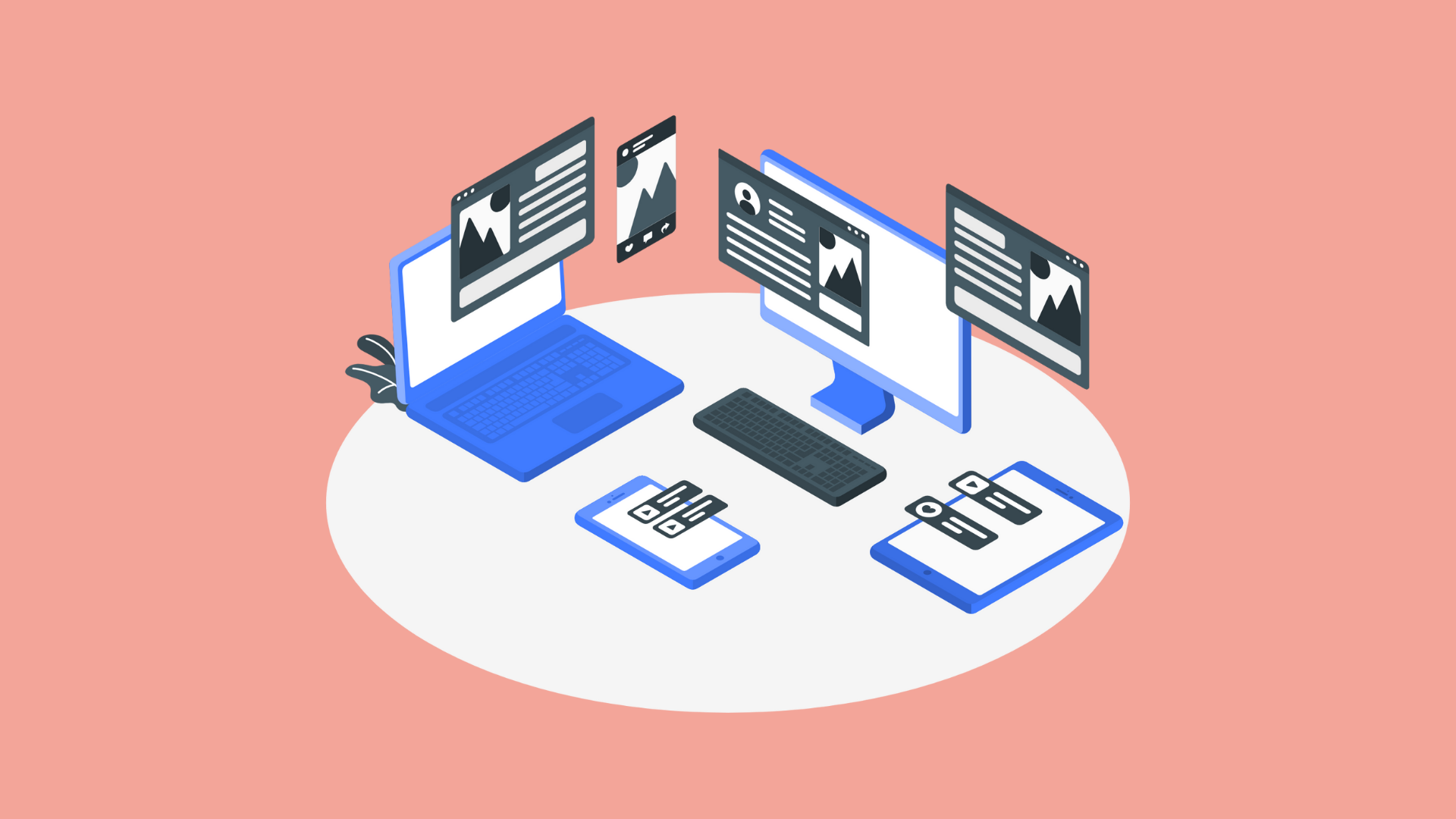 Have you ever wondered how to keep your audience's attention during the meeting? Or how to engage your website viewers and generate more traffic? It sounds challenging, but not with quiz maker apps.
But here is the answer – one of the best ways to do this is by taking a quiz. There are many great quiz makers available on the market. So how to choose the best? Have no fear, as this is why we created the list of top quiz maker apps for 2022.
Why should you use quiz maker apps?
Quiz apps have quite a few uses. They allow you to get valuable data, engage your audience and generate new leads. Quizzes can be applied in many contexts, and we are sure there are plenty of reasons why you would want to try a quiz maker app.
Here are some pros of using quizzes for marketing, lead generation, sales, and more.
Quizzes are great ice breakers.
They are suitable for team-building activities.
You can evaluate the learning process and knowledge retention – in courses, webinars, workshops, and more.
Quizzes give the motivation to pay attention during a meeting or lecture.
Interactive quizzes increase the engagement of meeting/lecture/webinar participants.
Quiz helps you create a relationship with your audience.
Quizzes are a great marketing tool. You can generate new leads by collecting emails and other personal data from quiz takers.
There are as many uses as benefits. However, creating interactive quizzes that work, are visually appealing, and easy to share can be a complicated and tedious task. If you want to create an effective quiz, you can use a quiz maker app. Many tools will help you to do that… And that's precisely the problem. Which one is the best? Look at our list of top quiz maker apps to help you decide.
Best Quiz Maker Apps for 2022
We paid particular attention to several aspects such as pricing, integrations, customizable design, embedding, and more. These key features will help you create quizzes easily, grow your business and generate new leads. Moreover, they will help to avoid overpaying for options that you can have at a lower price. So let's jump into details!
#1 YouEngage – creme de la creme of quiz maker apps
This is quiz software that will help you to enrich your website and create a more interactive meeting. Quizzes and other features will engage your audience, make the event more dynamic, drive social traffic to your website and get feedback from your customers. You can use that platform for both online meetings and in-person ones.
Pricing
YouEngage offers a free trial. There are also three other pricing plans: Starter – $29 per month, Professional $79 per month, and Business – $199 per month.
A free plan offers many features, such as live polls and Q&A, unlimited projects and events, a custom thank-you screen, quiz performance analysis, embedding anywhere you want. So you do not have to pay a fortune to make a quiz, and you have a lot of benefits.
If you want to check the paid option, sign up for a free trial.
Creating and designing
Quizzes are available on both desktop and mobile devices.
Intuitive design building.
Designing and building a quiz is fast and easy. It only takes a moment to get started.
You can customize your quiz.
This web-based quiz maker allows customizing your quizzes. With this accessible quiz maker, you can change fonts, quiz colors, sizes and add photos or gifs. In addition, you do not need to look for pictures. The photo library is available for you. You can choose from a variety of quiz templates for every occasion. The templates' designs are modern and attractive.
Embedding
Easy to embed and share on your website
It is effortless to share online quizzes and embed them on your website within a moment. You can send your quiz via email, website, social media platforms, and others. Thanks to YouEngage, embedding and sharing are quick and easy.
Integrations
You can integrate the quiz maker with tools such as Zapier, Slack, Hubspot, ActiceCampaign, etc. As a result, you can have the data exactly where you need it and save plenty of time.
Other
You can receive real-time analytics of your quizzes. The results are a great source of information for your business. After a quiz, you can analyze the outcomes and receive feedback, stats, and insights.
Besides quizzes, Youengage offers:
Surveys
Forms
Calculators and assessments
Online engagement tools
You can support your clients with a calculator to estimate potential costs. Create a survey to get more information about your customers and their preferences. With YouEngage, you can also create registration forms or engage your audience during an event with live tools – live polls, Q&A, live quizzes, and more.
#2 SurveyMonkey
It is one of the most popular platforms for quizzes and not only to create engaging content. So look what SurveyMonkey can offer you as a quiz maker.
Pricing
There are a lot of pricing plans. You can find three main offers in the pricing tab:
Team subscriptions (it includes three plans)
Individual subscriptions (it includes three plans)
Business (a tailored plan for your business, no price provided)
The prices start with €16 per month and end with €75 per month.
With a Basic (free) plan, you can create and send surveys. To create quizzes you need to upgrade the account.
All the plans are billed annually.
Creating and designing
There are many well-designed templates available.
You can see real-time results with instant automatic scoring for the participants.
Quizzes are customizable.
Embedding
Embedding is only available to customers on paid plans.
Integrations
Integrate quizzes and results with apps like Tableau, MS Power BI, Zoom, and more.
Others
A free plan does not offer many options. You need to have a paid subscription to access more features in this and many other quiz maker apps.
The website is not so intuitive and easy to use.
#3 LeadQuizzes as one of quiz maker apps
LeadQuizzes is an online quiz maker for creating quizzes and surveys. Look what they can offer you.
Pricing
There are three pricing plans: Lite at $49 per month. Growth at $99 per month, and Advanced at $249 per month.
You can start a free trial, but after 14 days, you need to pay if you want to be a user. There is no free plan. If you are going to create quizzes on a daily basis, you can pay for a year in advance – annual billing saves you quite a bit of money.
Designing and creating
There are many quiz templates: personality tests, trivia quizzes, a matching quiz, etc.
Quizzes are customizable.
Embedding
It is possible to embed a quiz on your website and other platforms.
Integrations
LeadQuizzes integrates with many platforms such as Facebook Pixel, Google Docs, Mailchimp, Hubspot, Shopify, and others.
LeadQuizzes is only for English-speaking audiences, with no support for other languages.
Others
Like most quiz makers, LeadQiuzzes provides real-time results. You can find the data in the analytic dashboard.
#4 ProProfs
Except for quizzes, this online tool offers surveys and a live chat.
Pricing
ProProfs offers a free version where you can create only public quizzes without the reports. The quizzes also include advertisements.
Except for a free version, there are three pricing plans: Essentials at $25 per month, Business at $50 per month, and Business+ at $250 per month. All the plans can be billed annually. However, many advanced options are available only in the most expensive version. If you need more than the plans offer, you can contact Sales to extend your plan.
Integrations
You can grow your email marketing list by integrating with several platforms such as MailChimp, Active Campaign, HubSpot, and WordPress.
Creating and designing
Over a hundred pre-made, templates are ready to use, so there is quite a lot to pick from.
You can create a quiz from scratch as well.
Embedding
You can share the quiz on the learners' dashboard via email, or embed it on a website.
Both mobile and desktop options are available.
Others
ProProfs provides reports and advanced analytics of your quizzes
The website design is quite outdated.
#5 Jotform
As the name suggests, Jotform is great for creating forms. You can create quizzes by turning form questions into quiz questions.
Pricing
A free version is available. You can also choose from four paid plans a year in advance. Unfortunately, a monthly-paying option is not available. The Bronze plan costs $288 per year, the Silver plan $348 per year, and the Gold plan is $948 per year. In addition, there are specially tailored plans for enterprise customers.
Integrations
Over 100 integrations: Paypal, Google Sheets, Slack, Mailchimp, Zoom, etc.
Creating and designing
There is a wide range of quizzes. You can find over 284 customizable quiz templates to choose from.
Embedding
You can embed the quiz on your website or share a link with the quiz.
Others
You can get some insights because of the provided reports.
Both desktop and mobile versions of the quiz maker are available.
There is a 50% discount for non-profit organizations
Customers' service could be better.
#6 TryInteract
Let's see what the TryInteract quiz generator has to offer.
Pricing
A free plan is available.
There are three paid plans: Lite at $29 per month, Growth at $89 per month, and Pro at $209 per month. You can try a free trial of the paid plans.
You can pay every month or every year. The difference is quite big – you can save 40% by paying annually. If you use TryInteract for a couple of months, paying for each month doesn't pay off.
Integration
It integrates with many platforms such as MailChimp, SalesForce, Hubspot, etc.
If you have a free plan, you cannot access any integrations.
Embedding
You can embed quizzes into your website or get a direct link to share.
Creating and designing
There are over 100 quiz templates. Also, there are ready-to-use quizzes selected into categories. However, the design is very plain.
There are only three types of quizzes: personality, assessment, and scored.
Others
Reports are showing the quiz performance.
They do not provide any kind of polls or surveys.
#7 Riddle
This is a very popular quiz maker software.
Pricing
A 14-day free trial is available, like in many quiz maker apps.
Riddle's quiz creator gives a 20% discount for non-profit organizations.
There is no free plan. To create a quiz, you have to pay – monthly and annual payments are available. The Basic plan costs €39 per month, the Pro plan is €69 per month, and the Team plan is €299 per month.
You can purchase a custom pricing plan if needed. It starts at €2500 per month, which is pricey for most customers.
Creating and designing
There are around 75 templates available. However, the designs are not that appealing compared to other quiz makers' platforms.
Customization of quizzes like adding your own fonts and other visual elements is available only when subscribing to the most expensive plan.
Embedding
Quizzes can be easily embedded on the website. There are also WordPress plugins.
Integrations
Riddle integrates with several platforms, for example, with MailChimp, AWeber, Zapier.com, Instagram.
Others
You can collect leads and quiz responses with no limits
It can be used on a desktop and a mobile device.
You can download CSV reports of quiz statistics only when you are a member of PRO and Team plans.
#8 Woorise as one as quiz maker apps
It is a marketing platform that helps create viral giveaways, contests, landing pages, quizzes, and surveys.
Pricing
A free plan is available, but there is no possibility to create a quiz using a free version. There are three paid plans: Basic costs $29 per month, Grow $49 per month, Pro $99.
Creating and designing
Only six quiz templates are available.
The templates are customizable.
Embedding
Can be embedded on the website, as a popup, in email, in a full screen, in chat, exit intent, on Facebook or a subdomain.
Integrations
Woorise integrates with 33 platforms such as Slack, Facebook, ActiveCampaign, AWeber, etc.
Others
Quizzes are available only for subscribers of a Grow pricing plan.
It can be used both on mobile devices and desktops
Woorise provides tracking of the data and analysis.
This quiz maker supports many languages.
#9 Typeform
It is an online quiz maker tool. In addition, this platform enables creating forms, polls, and tests.
Pricing
A free plan is available. Also, there are three paid monthly plans: Basic at €25 per month, Plus at €55 per month, and Business at €89 per month. Yearly plans are available as well. If you need a custom plan, you can contact the Typeform Sales team – there is no estimated price for that kind of plan.
Creating and designing
There are only eight quiz templates that users can customize.
Integrations
Integrated with many platforms, such as Google Sheets, Salesforce, Slack, Google Analytics, Zapier, and Hubspot. However, not all of them are available to everyone. Also, the number of integrations depends on the plans you subscribe to.
Embedding
Quizzes can be embedded on a website or blog. Advanced embedding options such as a popup, a slider, a popover, or a side tab are available only for Business plan subscribers.
Others
You can use quiz maker apps like Typeform on both desktops and mobiles devices.
There is a user-friendly interface.
#10 Google Forms
They are probably known to everyone. Google provides many tools, and Forms is a popular one that can be used for quizzes, among other things.
Pricing
It's totally free. There are no pricing plans.
Creating and designing
There are no customization tools. All Google Forms quizzes look almost identical. You can change colors, add a picture (up to 2MB), change the font (there are only four), but no other than those.
Creating a quiz is not complicated – intuitive to use.
Integrations
Almost no integrations. All you can do is export the data to Google Sheets for analysis.
Embedding
The quiz is viewed only as an independent page. There is no option to embed your website as a widget or popup.
Our verdict for best quiz maker apps
And the winner is… youengage! In comparison to other competitors, this professional quiz maker provides everything you need. It is easy to use to provide an interactive experience. It's not pricy with a simple user interface. There are no hundreds of templates that may make you feel confused and not sure what to choose. Sign up for a free trial to make an amazing quiz quick and simple.