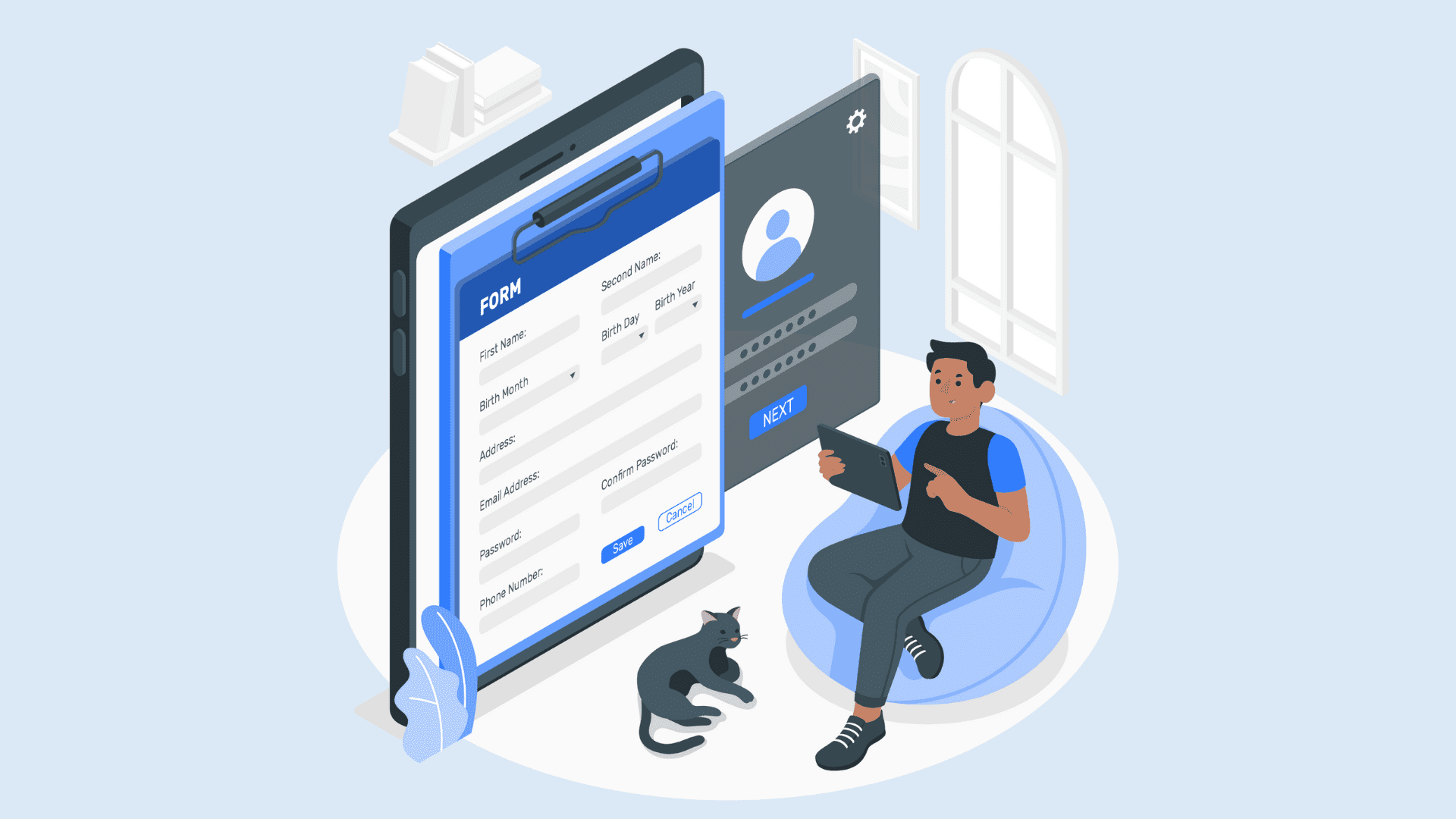 Google Forms is one of the best tools in the Google Workspace. With a little bit of tinkering, you can do quite a few things with it. From collecting answers from your employees to gathering applications for a new job role, it can do it all. Combined with Google Drive, Google Docs and Google Sheets and other tools made by Google LLC, it makes for a pretty impressive toolset. And on top of all that, Google Forms™ can be used for a google form quiz.
A Google Forms quiz is pretty easy to create – you just add up a few questions and set up the form so it tells you who gave the correct answer. If you want a quick way to quiz your students, employees or some other group, a Google Forms quiz sounds like a great idea, especially if integrated with Google Classroom.
However, it's not the best option out there. Here are some alternatives that are better suited for the job. Let's dig in.
Youengage as a great alternative to Google Forms Quiz
If you want to create quizzes, we have exactly what you need. If you want to create more than just quizzes, you're in the right place too. Youengage is a complete toolset for engaging your customers throughout the sales funnel.
Our tool is great for building quizzes. But also, you can create other formats like:
Calculators
Assessments
Surveys
Forms
And much more
If you're wondering what makes our tool a better alternative to a Google Forms quiz, there are a few reasons.
First of all, we have a dozen templates for different quizzes. Depending on what you want to quiz people for, you can choose between marketing knowledge quiz templates, English grammar quizzes, fashion style quizzes, or something else – you can find a template in our library.
On the other hand, if you want to create a quiz from scratch with your choice question, you can do that easily too.
Whichever way you choose, your quiz will look and feel great. A Google Forms quiz can be seen from a mile away simply because they all look the same. While they are optimized for mobile devices, most Google Forms™ quizzes look plain, simple, and just boring – much like the rest of the Google Workspace and Google Cloud tools.
On the other hand, youengage looks great and all the templates are beautifully designed. If you want to create your own quiz, you can just use our intuitive editor that lets you sit behind the wheel and make stunning quizzes, collect some email addresses and make new sales. Speaking of which, you can send your quiz forms via email, your website, social media or some other platform.
Now that the quiz is done, let's think about the data you get later. With a Google Forms quiz, you can export it in a sheet and that's pretty much it. Once the user gets the confirmation message about their quiz being done, you get their data.
On the other hand, youengage integrates with a bunch of tools you already use in your business, such as Intercom, Airtable, Hubspot, Zapier, and others. That way, you can get the quiz takers' data directly to the apps where you need to use it instead of just to Google Sheets. This built-in quiz feature will save plenty of time for your marketing and sales teams.
If you're using youengage for education, you can use the results you get to provide quality feedback to students and employees. Grading quizzes and giving effective feedback is a breeze. Hard-working educators will appreciate the user experience which will make it easier for students to hit their learning goals.
There is one caveat though – YouEngage is not free like Google Forms quizzes are. However, the free trial gets you up to 100 quiz responses per month, which is more than enough to show you what youengage is all about.
Ready to give it a try? Sign up for a free trial today!
SurveyMonkey
One of the most popular survey tools in the world, SurveyMonkey has more than surveys to offer. While this is the main offer in SurveyMonkey, you can also create and grade quizzes.
When you start to use the tool, you can clearly see that quizzes are an afterthought here and a nice add-on. There are 264 templates for surveys and only several for quizzes. But the ones that do exist can be pretty useful if you're looking for a Google Forms alternative that will give you individual feedback about your students' or employees' knowledge.
The templates that you can use for quizzes range from student educational quizzes, to corporate training quizzes, corporate compliance quizzes, and more. There are some quizzes dubbed "just for fun" where you can explore the less serious side of things.
This is to say that SurveyMonkey quizzes work well but only in educational and corporate settings – if you want to create marketing content for lead generation, you'll have to work around the existing templates or create new quizzes from scratch. For communities of educators and experienced technology educators, this may not be the best fit.
Under the hood, a SurveyMonkey quiz is much more powerful than your typical Google Forms Quiz. It comes packed with features such as automatic scoring, detailed analytics, real-time reports, and much more.
If you want to get started with SurveyMonkey quizzes, the bad news is that, unlike a Google Forms quiz, it's not free or cheap. There is no free trial available and the cheapest paid plan is 30EUR per user month. Granted, it comes packed with all the great features but you may not be ready to make that jump just yet.
If surveys are something you need in your business daily and quizzes are nice to have, SurveyMonkey is a great option. However, if you need quizzes only and you focus more on marketing rather than education and giving answer feedback to pupils, Google Forms may be better.
Interact
The seasoned quiz creators out there will probably already know about Interact as it's one of the oldest tools in the market. Unlike SurveyMonkey, Interact was built specifically with quizzes in mind and it fares pretty well compared to Google Forms.
The biggest advantage of Interact over every other tool in the market (including Google Forms) is that whatever you can think of, there's a template for it. Want to quiz your pupils about algebra and check up on student progress? Find out whether your employees understand how to use your new accessibility tools or what they think about employee safety? Get formative feedback? There's a template for it.
In fact, there are over 800 templates available in the interact library. Compared to a meager few in Google Forms, it's a huge differentiator that will definitely sway many users to give this tool a spin. If you're looking for a direct tool substitute for Google Forms and you're big on picking up new learning technologies and learning goals, this might be a good idea for an education institution.
There are also 50+ integrations with other business apps such as CRMs, email marketing providers, and other marketing tools.
If you can't find what you're looking for in the 800+ templates, you can create your own quiz pretty quickly with the intuitive editor. The visual dashboard and conditional logic-branching questions both make it effortless for even those that never used quizzes before. Advanced technology educators who are big on their instructional process and grading process will enjoy the educational templates.
The most affordable plan will set you back $17 monthly, which isn't a big deal for the variety that you get. However, if you're used to using Google Forms for free (like all other Google Workspace tools), it may be a steep transition. Moreover, this plan will give you quizzes with an Interact logo on the bottom, so if you want white labeling, you'll have to pay extra.
Overall, if you want a large variety of quiz templates and you use a LOT of quizzes every day, this is the tool for you. If you want something more affordable and without worrying about the overload of choice, look further for Interact alternatives.
Jotform
If you were ever looking for a Google Forms alternative, this one probably jumped at the top of your suggestions. Indeed, Jotform has been around for a good bit as a tool that lets you create beautiful forms and surveys. As a part of their offer, they also allow you to create interactive quizzes and collect an email address or two from potential customers willing to answer questions for you.
There are 150+ templates available at the time of writing, which is a pretty impressive number and gives you a nice variety of choices. However, once you start digging a bit deeper, you'll find out that many of those templates are for trivia, rather than those you can use for a company or classroom quiz.
It comes packed with a decent set of features, such as detailed analytics and the ability to embed the quiz within a mobile app so it looks great on mobile and other connected devices. However, those are not features that someone would look for in a Google Forms alternative. Also, if you're looking for an automatic quiz generator, look further.
If you're looking for one sign to skip this tool, it's going to be the pricing. The lowest you will pay is $24 per month, giving you access to 25 different quizzes (or forms or surveys – any format in Jotform really). Not a bad deal until you realize that it gives you 1,000 entries per month. If you have a larger audience and create quizzes frequently, you'll run out of this allowance very quickly.
Jotform won't make huge improvements to quizzes that you create so it's better suited for an audience that uses forms.
LeadQuizzes
Is the main aim of your quizzes to generate new leads and win business for your company? If so, this tool is worth a shot. It's been around for a few years now and it's used by a number of businesses in industries such as marketing, software, eCommerce, wellness and many others who want to collect qualified leads in an email message.
LeadQuizzes is a powerful and interactive quiz builder that makes it easy to engage with your audience and capture their details so you can sell to them or get more information.
Compared to Google Forms quizzes, it's much better right off the bat thanks to variety. You can create quizzes, forms, formative assessment tasks and surveys. Of all of these content types, quizzes have the largest number of templates (31).
If you're a fan of building your own quizzes, you'll love the editor here as it makes it super easy to design and build out different question types (image questions, checkbox questions, choice grid questions, etc.) and outcomes along with an answer key. Making the quiz on-brand is a matter of a few minutes of tinkering too. As for access to educators, you'll be able to create accessible quizzes for different types of learning technologies.
The one thing to keep in mind is that most of the quizzes are really built for a marketing and sales use case. If your main aim is to check the knowledge of your employees or students, you can do that in this tool, but it would be a daunting task compared to using other options on this list.
All in all, it's a very compelling offer if you're a marketer. At $37 monthly, it's also a good return on investment if you plan to generate leads with it. If you have a different use case, such as assessing individual student scores or improving your instructional process, a Google Forms quiz or something else from this list is a better fit. If your current quizzes in Google Forms for your students make you happy and students give you quality feedback, pass on this one.
Which Google Forms quiz alternative will you choose?
As part of the Google Workspace, a Google Forms quiz can be used for quite a lot with a little bit of creativity. On the other hand, it has a lot of shortcomings, including limitations in design and functionalities and it has very little of the Google AI used in their other products. Even the weakest competitors on this list pack 10x the features of your average Google Forms quiz. But which one is right for you?
Youengage has a variety of content that you can create for your customers and your team. From quizzes, surveys, forms, formative assessment quizzes, assessments, and calculators, it's all in one place with stunning templates to get you inspired.
Ready to get started? Sign up for a free trial today! If you found our review helpful, check out other articles on the Youengage blog.