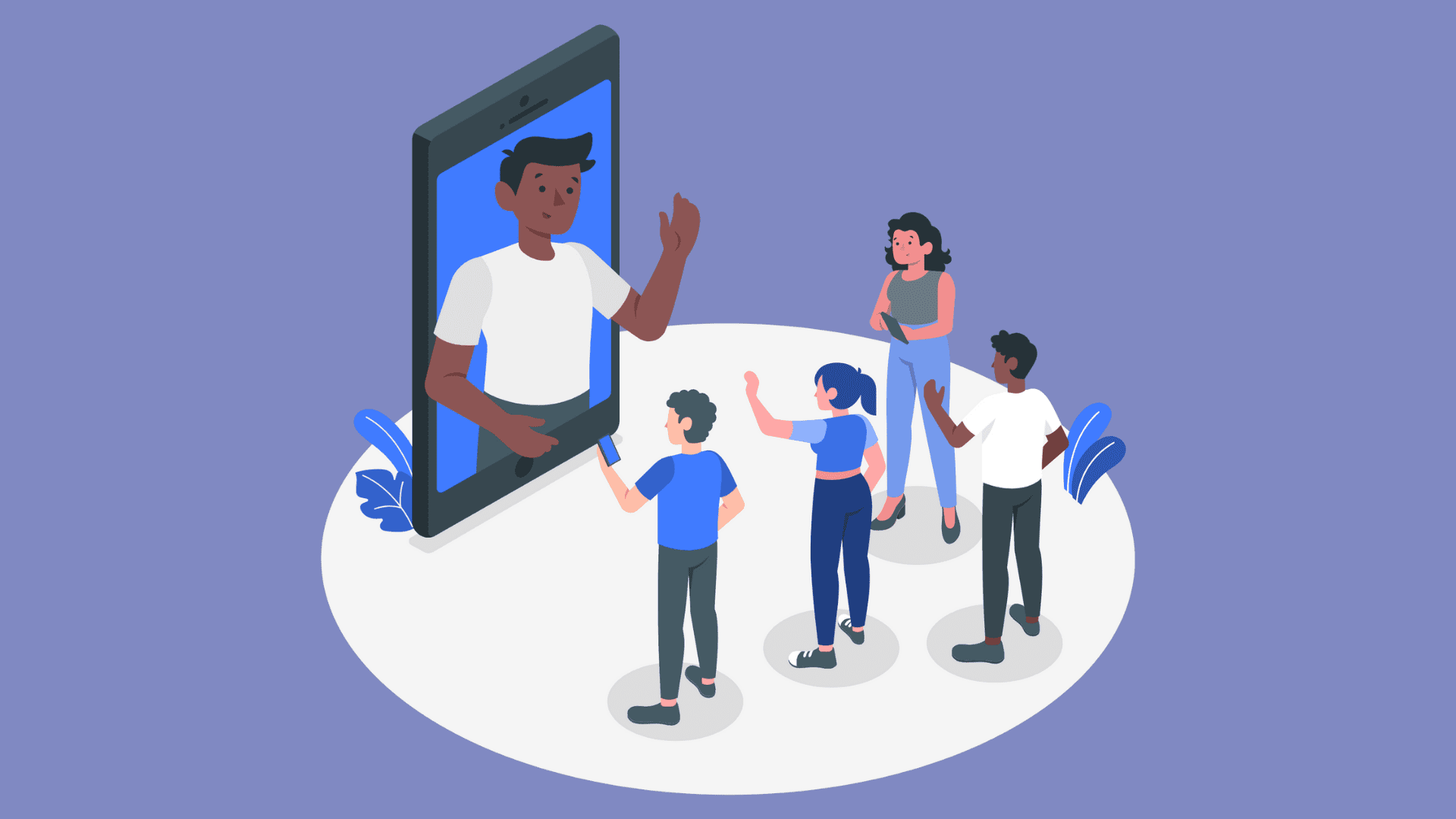 Live polling is a great tool for video meetings. It is used to engage your audience and create interactive content, among other things. It is also a way of making your meeting more memorable and fun. Make a poll and let the audience vote. The instant feedback is seen in real-time. Effective, simple, and easy to use.
If you run meetings quite often, live polls are suitable for gathering data from all kinds of meetings:
webinars
online classes
company meetings
conferences
workshops
panel discussions
virtual events
online meetings
and many more.
That kind of contact with the participant is great during in-person events as well as during online staff meetings.
Today, we'll show you some practical users for live polling so you know how to use it even if you've never tried in your meetings. Let's get started.
What is live polling?
Think of live polling as a type of quiz. It's a set of questions about a certain topic. The audience feels more engaged as they provide information, on the one hand. On the other, you collect valuable data in real-time.
It can be used later or during the meeting to evaluate the knowledge or attitude of the participants. The audience feels like equal partners with a real contribution to the meeting.
Interactive content makes the audience connected. Also, the listeners are more motivated to listen and pay attention. Youengage offers a wide range of polls that encourage attendees to be more active. Beware that you can employ inbound call center services just to conduct live polls with your associates and workers.
Do and don'ts while creating questions for live polls
Here are some tips to help you make your question easy and understandable for everyone.
Try to arrange various types of questions. Don't overuse one question type, such as multiple-choice. Make the polling interesting by mixing it up with multiple-choice, picture choice, rating poll, open-ended questions, and more. The more varied the questions, the less bored the audience will be.
Write clearly. Your questions should be simple and not too wordy. That will help you to avoid misunderstandings.
Use the right tone, and write the way you would speak. Whith live polling, you are communicating with an audience.
Use inclusive language. Write friends, instead of guys, and dear all instead of ladies and gentlemen – think along those lines.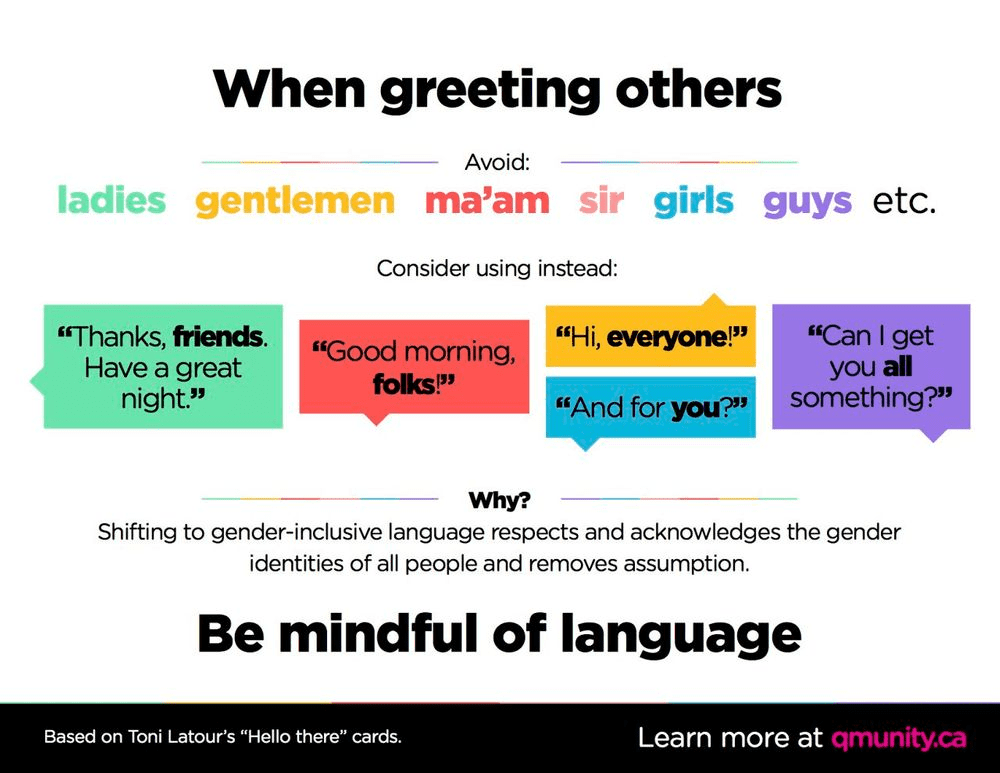 Linear scale during a lecture to get listeners' preference
If you organize a webinar or give a lecture, for example, about literature, it is a good starting point to ask the audience a simple question. For instance, about their genre preference. They will get engaged from the very beginning and you will have their attention and interest. For example, ask them to choose the number to get the gist of their literary preference.

Multiple-choice questions to get accurate results among webinar listeners
Multiple-choice questions are a type of closed question. Attendees can choose one correct answer or more from a list of options. The answer choices are up to you. This way of getting feedback is very useful with a big audience. It is quick to check and analyze the answers. Thanks to multiple-choice questions, you can get detailed results. Use it when you want to want to know the preference between concrete options.
This type of poll question:
saves your time – clicking one button instead of writing the whole sentence, or even a few words is less time-consuming.
it is easy to understand by the respondent. You can avoid misunderstandings.
Easy to respond with your mobile.
Youengage.me helps create multiple-choice questions and also gives you freedom in terms of choosing a design. You can adjust the font, its size, change the picture, change the arrangement of the element, and many more.

Create a rating poll to know your team's opinion on the project
Rating question polls are great when you want to know the audience's opinion. For example, you want to present a new project and the work breakdown structure to your team. Thanks to rating polls, you can ask them what they think. During both in-person and virtual meetings. you can discuss the results together. Get to know what the pros and cons are according to the members of your team.
Also, on Youengage.me all your polls are kept in one place, easy to access whenever you want. Going back to the polls is a good way of analyzing work worked and what didn't. When you finish the project, let your team rate particular stages of the project. Analyze together, go deeper, and draw conclusions.

It is really quick and easy. Write your question, set the details such as the rating value or rate symbol. Decide on showing the results or not. You can add the description under the question to provide the necessary details. Find the background you like so it fits your poll. Also, adjust the elements according to your preferences.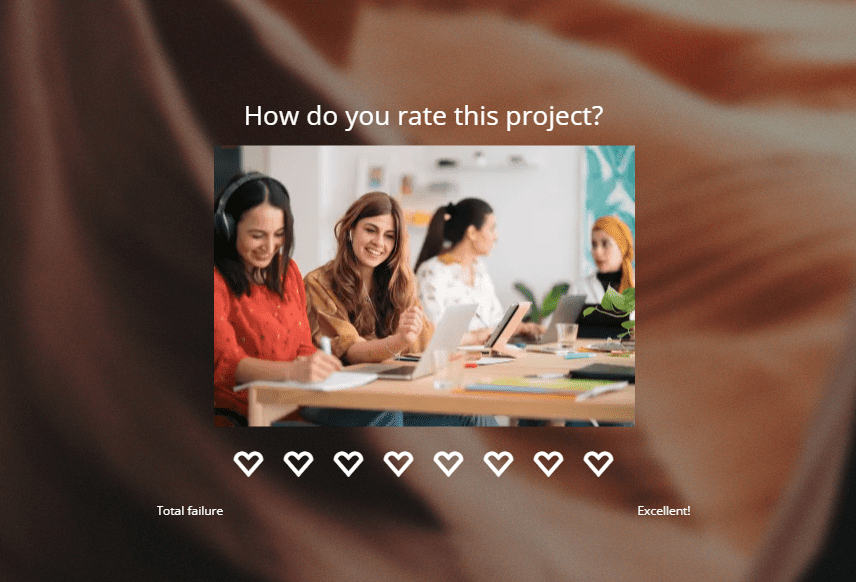 Picture choice live polling as an icebreaker at the beginning of a workshop
Simple, short, and clear content can be challenging sometimes. Especially if the answers require a detailed description. Very often it is even better to choose pictures as answers. On our website, you can find the picture choice poll.
A picture choice poll is a good one to start meetings with. Choose this option if you run workshops and want the participants to get to know each other a little more and also to pay attention from the very beginning.
Break the ice and ask a general question. It may not relate to the topic of the workshop. But of course, it would be an additional asset. For example, at the beginning of the workshop on content writing, the organizer can choose a couple of pictures and ask which of them is the most attractive.
That gives some space for a little chat before starting out the workshop. Live polling allows looking at the result right after the attendees answer the questions so that is real facilitation.
A picture choice poll is less demanding than the rest of the polls. It requires less reading so it's easier to grab the attendees' attention. That is why it is a good starting point.
Do not worry about the pictures. Check our picture library and choose what fits your question best. Youengage has access to images for free. You can choose a picture suitable for the topic of your meeting or specific question. But not only. If you want your question to be more dynamic you can choose a gif as well.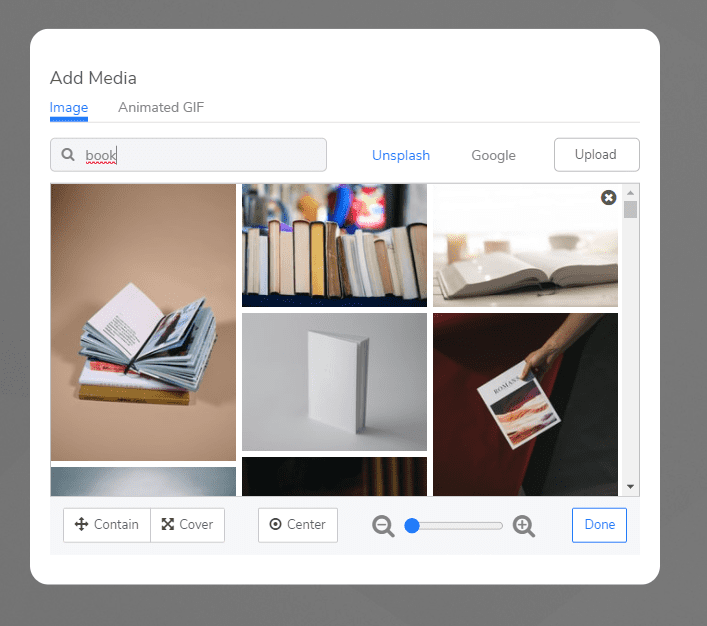 A score quiz to engage your classmates and surprise a teacher
If you want to add some fun aspects to your presentation that your teacher assigned you, try using a score quiz. Let your classmates know at the beginning of the presentation that you'll have such a quiz at the end.
That motivates them to listen more carefully. If you provide some kind of reward (candies for example) for the most active respondents, you will be surprised how these aspects influence the engagement.
What Youengage.me can provide
mobile-friendly live quizzes adapted to be answered on your mobile device. It also works perfectly on tablets or desktops
can be used in real-time
easy to share and embed
Use a slider-type question for a detailed response to make an interactive presentation

A slider-type question allows getting some numbers from your attendees. It is a good way to make statistics.
Using a slider and seeing the answers live can create an empowering atmosphere. When the participants see how many people answered similarly, they will feel less alone. They are a part of a bigger group. Use this tool during the presentation or discussion panel. Touching upon a hard topic and letting people know that they are not alone with their problem is really powerful and influential.
Live Q&A session at the end of a conference
The questions and answers format is a great way of engaging the audience at a conference or webinar. When you introduce a new topic to someone, Q&A gives space for the attendees to ask what didn't catch.
Let your audience scan a QR code or click on the link and wait for their questions. Present the results in real-time.

To hold an effective, smooth Q&A session, remember that
it's good to have a limited time for questions
if no one wants to start, start yourself. For sure you have some frequently asked questions in your head
prepare yourself for potential questions
do not argue. People have different opinions, that is normal that someone disagrees with you. Express your point of view but there is no point in having an argument during the conference or a webinar
Live polling: how to make a live poll in a few steps
sign up
All of your projects will be in one place, always close at hand. Very handy and useful when you run meetings quite often.
Add a new project
Enter the title of your project.
Select the project type
Youengage.me provides many polling types of questions and not only. Choose from: surveys, forms, polls, outcome quizzes, score quizzes, or a calculator. Then, click "Create".
Select the question type
The question type will vary depending on the project. Let your a little exploration and click on different types. It will help you to adjust the question type to your meeting and inspire you to make your content more interactive.
Enter your question
Write your questions. Tips on how to make interactive content are above.
Design
Youengage.me provides many options to customize poll types. You can:
change the font,
add the picture or gif,
choose a background image
experiment with colors
all to make the experience attractive for both the organizer and attendees.
Distribute
Show the participants the QR code or send them a link and wait for their responses.
And that's it! Simple, right? Youengage.me is suitable for every meeting. Interactive polls give the opportunity to ask questions so the attendees can answer them during the meeting and see the results immediately. Live polling is an amazing event enrichment. If you want to increase audience engagement and make them more active, click here to sign up for free!