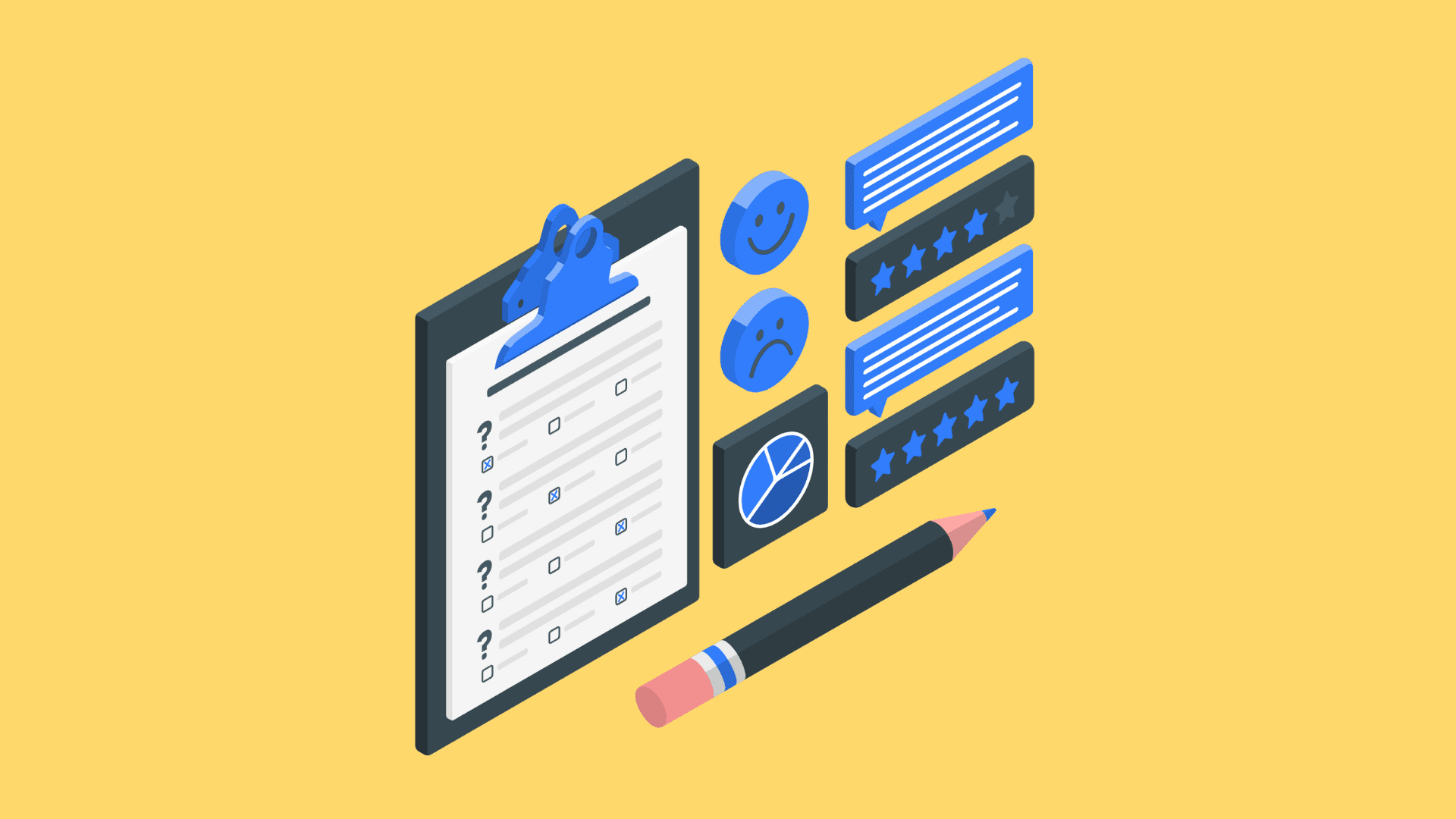 Quizzes are a lot of fun to do. They're short, interactive and they tell us something about ourselves. Ever since the famous Cosmopolitan quizzes in the 1970s, they've been around magazines and websites to engage readers and make their days. However, quizzes can do more than that. Besides helping you efficiently waste your lunch break (or time at work when the boss is not around), quizzes can help you generate new leads and bring in new business. In the past couple of years, many online quiz makers were created for just this purpose – to help companies convert visitors into customers. But what is the best online quiz maker? Let's find out.
youengage as your ultimate best online quiz maker
Quizzes are the main aspect of our application, but they are not the only one. With youengage, you're not just getting quizzes – you're getting an entire package of different formats you can use to, well, engage your visitors.
With this app, you get access to:
Quizzes
Calculators and assessments
Surveys
Forms
And much more
To create lead-generating interactive quizzes, all you have to do is sign up and within a few minutes, you can publish one and start converting visitors into customers. The different formats include lead gen quizzes, product match quizzes, personality quizzes, and many others.
The best part about youengage as an interactive quiz maker is that you can jump into the builder and start creating without any knowledge of code or programming. There are currently 5 templates available that make it easy to create your own customizable quizzes without starting each quiz from scratch.
Besides the standard quiz, the other formats such as calculators and forms allow you to engage with customers throughout the different stages of the sales funnel. That way, you can grab their attention with a quiz and keep them coming for more with surveys and forms.
youengage has a very attractive starting plan. For just $19 per month, you get access to 2,500 responses per month with all the available formats, as well as all the integrations. Sign up today to get started!
SurveyMonkey
The app that initially started with surveys eventually branched out into other types of interactive content. Nowadays, SurveyMonkey offers forms for collecting customer feedback, job applications, payments, and much more.
When you dig into the templates, you can easily see why SurveyMaker is primarily a survey tool There are 264 templates for different content formats at the moment of writing, and only a handful of those are for quizzes. You can find templates for a grammar quiz or a corporate legal training quiz, for example. On the other hand, there are more than 60 templates for market research surveys.
The biggest complaint with SurveyMonkey is that despite its ease of use, it's not really built for quizzes. The ones that are available are more suited for uses within a company or classroom, rather than for business purposes.
The pricing isn't a deal either. The basic plan starts at 30EUR per user per month, which gets you access to all the advanced features and 10,000 responses per year. Compared to some other offers on this list, this may not seem like such a great deal. However, the biggest issue is that you're forced to pay for a minimum of three users, so you essentially have to pay 90EUR per month.
In short, this is a good solution if you're mostly using surveys and you sometimes dabble in quizzes. If quizzes are something you need and use every day, look at some of the competitors here.
LeadQuizzes
One of the most modern online quiz builders out there, LeadQuizzes is known for its versatility of formats. You can embed your quizzes on your website, in your emails, mobile app, as a popup, and much more.
There are a total of 44 templates for creating lead generation quizzes, as well as 31 templates for other formats such as forms and surveys. The quiz builder is slick and modern and the interface is pretty easy to figure out even if you've never used this type of software.
Whether you have a small website or you get hundreds of thousands of visits monthly, LeadQuizzes can handle the volume and show your quiz to the right people at the right time. Using real-time analytics dashboards, you can see whether you need to make any changes.
Compared to the competition, LeadQuizzes is a bit costlier at $37 per month for the entry plan. However, it comes packed with useful features so it might be worth it if you're a more demanding user.
Typeform
If there was an award for the best-looking forms in the world of software, Typeform would be at the very top, if not first. You can use it to create a large variety of content, including quizzes, surveys, forms, online tests, polls, and more. For each of these formats, there's a decent number of templates available.
When it comes to quizzes, there are 26 different templates at the moment of writing, including digital marketing quizzes, social media quizzes, personality quizzes, and many others. You can start from a template and complete a quiz in a few minutes after you've set everything up.
The strong side of Typeform is that it looks great. It's both easy to use from the point of view of the customer and the person viewing the quiz. Another highlight is the integrations, which are plentiful, including apps such as Klaviyo, Hubspot, Notion (or its alternatives – check the comparison Notion vs Evernote), and others.
On the downside, Typeform is really an app for creating forms, as the name suggests. The reality is that the quizzes they have available are more suited towards general engagement or educating your customers. They are not really built for generating leads as is the case with others on this list.
With the largest variety in formats comes the largest price. The basic Typeform plan costs $83 per month, which gives you 10,000 responses. If you intend to use all the different forms and surveys that this app offers and you have a need for 10k responses per month, this is a good deal. However, if quizzes are all you need, it's best to look elsewhere.
Riddle
If you've done a lead gen quiz in the past, there's a good chance that it was one that was built in Riddle. This is a household name in the quiz world and with 8 years in the business, it acquired a long list of big names as customers. This is largely thanks to the fact that Riddle offers more formats than just quizzes.
You can use it to create surveys, forms, scored tests, responses, and many others. Most of these are simply for engaging your customers instead of directly leading to conversions. However, the variety is great.
Much like the competition, Riddle is effortless to use. This is helped largely by a detailed help center and FAQ which is there to guide you.
We have two issues with Riddle. The first one is that numerous templates really do not exist – you'll have to cobble together your quizzes from scratch each time. The second one is the odd pricing. The basic plan is $29 which gives you unlimited everything under one condition – you cannot remove the Riddle logo from your quizzes.
To get white-labeling quiz creator as an option, you'll have to pay $49 per month. Couple this with the lack of templates and Riddle is really not a favorite of ours from all online quiz creators.
Interact
With almost 20 years in the market, Interact is about as old as some employees working at other online quiz maker companies. They've generated more than 9 million leads for different customers in a variety of industries.
This is probably the most famous online quiz maker out there and one of the reasons for this is the large variety of templates. There are currently more than 800 available and you'll find something no matter how niche or specific your use case is.
There are 50 integrations available to connect Interact with your favorite email marketing or CRM software, including Zapier. As for creating the complex quizzes themselves, the editor is pretty simple and the branching logic helps even the complete newcomers to the quiz world.
The basic plan is pretty affordable at $17 per month. This lets you create unlimited quizzes but you're capped at 5,000 email addresses that you can collect. However, the bigger issue is that your fun quizzes aren't white-labeled until you pay for a pricier plan.
JotForm
If your main aim with quizzes is to create short and engaging content for your students, JotForm could be the app for you in the ocean of quiz builders. It has to be said that JotForm is primarily intended as a way to create different forms (hence the name) rather than quizzes, which is why quizzes are only a small portion of this versatile app.
Within JotForm, you can find around 150 quiz templates, and most of them are related to trivia. If you're looking for a quick way to get started with this app instead of fumbling with the editor from scratch, this is a good way to create your first quiz.
The quizzes are interactive and look great, regardless of the device you're using. In the backend of the app, you'll get analytics on your quiz takers, but not as detailed as you would in some competitor apps such as LeadQuizzes.
Perhaps the most interesting aspect of JotForm is that you can use the quizzes you create as embeddable parts of your mobile app. Whether you want to use this all the time or as a one-time marketing campaign, it's a pretty neat trick.
The most affordable premium version of this online quiz tool is $24 per month, allowing you 25 forms (quizzes or something else) with up to 1,000 monthly submissions. When you compare this with the other quiz builders here, it's far from impressive, especially when you consider the fact that quizzes aren't the primary use for Jotform.
Proprofs
Calling themselves the world's #1 quiz software, Proprofs sets your expectations high from the very start. There is a large assortment of templates sorted according to uses:
Business
Education
Sports
Holiday
Fun
And others
This quickly lets you know the basic uses for Proprofs. If your main aim is to generate qualified leads, tough luck.
Compared to the rest of the entries on this list, the templates look fairly basic. While the questions are pretty effective, the design leaves much to be desired.
When you get to the pricing, you'll see what really sets Proprofs apart from the other online quiz makers. The cheapest plan is $20 per month, giving you up to 100 quiz takers. As you go from this one to the more expensive plans, you'll barely see an increase in the number of quiz takers. For example, $70 gets you 150 takers, while unlimited takers cost $200 per month.
So where's the difference then? In the features.
All plans have unlimited quizzes but the difference is in what you get to use. For example, you get only the basic analytics in the standard plan and you have to pay $200 per month for advanced analytics. You also get limited space for your media (none, 500MB or 800MB) and only the most expensive plan gives you unlimited space.
In short, Proprofs is really meant for small groups (up to 100 people), of students or employees who regularly take different quizzes. If you aim to use Proprofs to generate leads and put your quizzes in front of a larger audience, it's not the right tool for the job, as there are other online quiz tools.
SurveyAnyplace
Just like SurveyMonkey, this software was initially built for precisely that – surveys. As an added feature, they also offer quizzes. When you get to their landing page dedicated to quizzes, you'll see that their main idea behind quizzes is to use them as an interactive part of training.
There are about a dozen different quiz templates to choose from, which seems pretty basic compared to most other entries on this list. For each template, you can use it as is or edit to your own liking. However, the main purpose is to test a group of people on their knowledge, usually after some type of education.
If this is your main aim with quizzes, then SurveyAnyplace fits the bill. Otherwise, it's more of a survey tool where quizzes are an afterthought.
Premium plans start at $39 per month, giving you up to 400 responses. Looking at the competition, this doesn't seem all that impressive, especially when you factor in the limited capabilities for quiz creation.
So, what's the best online quiz maker?
The online quiz niche is buzzing and there are lots of competitors that have been around for as long as two decades. However, as we're approaching a mobile-first era, apps offer the best user experience and integrations with other modern software.
If that's what you're looking for, give youengage a try today! With beautiful quiz templates and a variety of other formats, it has everything you need to generate new leads and create content for all the stages in a sales funnel. Give it a spin today and try out our free trial!
Best online quiz maker FAQ
What is an online quiz maker?
An online quiz maker is a website that allows users to create quizzes and share them with others. It's similar to a game-making site, but the focus is on creating quizzes for others to play rather than making games.
What are the benefits of making an online quiz?
Online quizzes are a great way to engage your customers and keep them interested in what you're doing. They can also be used as a marketing tool, with the goal of increasing traffic or sales. In addition, online quizzes offer an opportunity for people who don't know about your product/service to learn more about it before they invest their time and money into learning more about it themselves. The bottom line is that online quizzes have many benefits including increased customer loyalty, higher conversion rates, increased web traffic, and conversion leads – which means less work for someone else!
You can use quizzes as a way to collect instant feedback on the advanced features or design of your app. You can also use them as a tool for user testing by letting people try out the app before they download it. And finally, you can use them as a marketing mechanism to generate interest in your app among prospective users.
How do you choose the best online quiz maker for your needs?
To choose the best online test maker, you need to ask yourself what your needs are. Do you want an online quiz for fun and entertainment, such as a personality quiz, or do you need it for distance learning at school? If the latter, then there's a difference in functionality between academic-level quizzes and simple trivia quizzes. For example, some of the most popular games include ones that have been specifically designed with schools in mind. Academic level quiz makers tend to be more robust because they're built around studying subjects and learning process; whereas simple game makers might not have as much interactive content or variety but still provide a good learning experience and sharing options. It all depends on what you want out of your educational experience!
Which quiz type should you use for your website?
You should use the quiz type that best suits your website's purpose. For example, if you want to gather information from your users, you should use a survey builder. If you want to entertain your users and engage them in a fun activity, you should use personality tests.
There are many different types of quizzes available on youengage, so it's important to choose the one that will best meet your needs. Each quiz type has its own set of features that allow you to create customized quizzes for your website. Be sure to read the descriptions of each quiz type before making a decision, so you can choose the one that will work best for you.
What key features should you look for in the best online quiz maker?
Quiz maker should offer a wide variety of question types so that you can create quizzes with diverse types of content. The quiz maker should also be easy to use so that you don't need any prior design or coding experience to create great quizzes. Additionally, it's helpful if such an online tool offers analytics so that you can track how your quizzes are performing and assess which questions are being answered correctly and incorrectly.
How easy is it to use an online quiz maker?
It's really easy to use an online quiz maker.
You can either make your own quiz by selecting the questions and correct answers you want, or you can choose from one of our many pre-made quizzes and drag-and-drop builder. Once your quiz is created, just upload it to the website and share it with your audience e.g. using email lists.