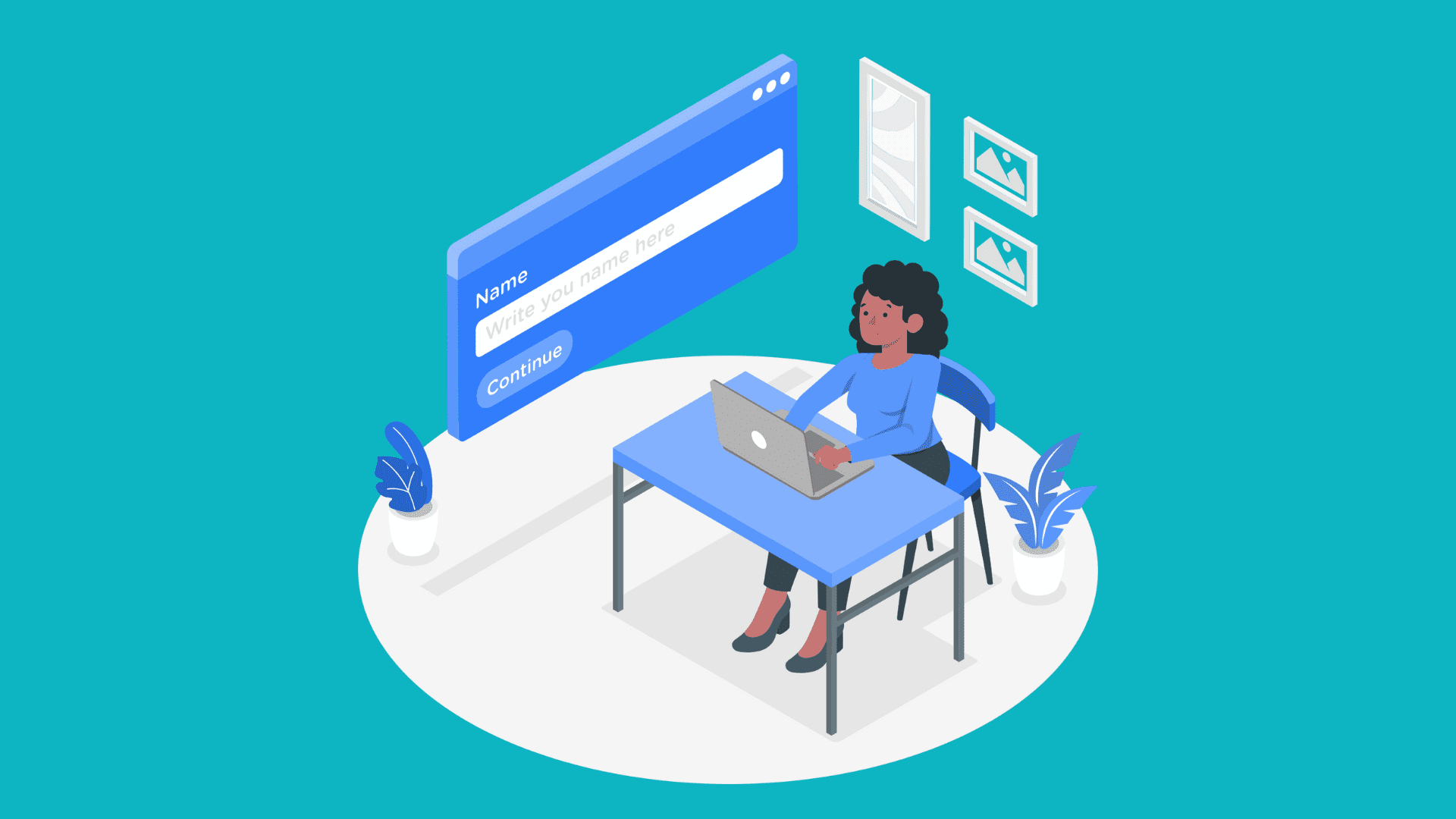 Today's audiences are getting smarter than ever before and capturing their attention is becoming increasingly difficult. In an era where we're bombarded with ads daily, finding a way to cut through the noise and stand out is quite challenging. One way to make your audience pay attention is by using lead generation quizzes. Compared to other marketing methods: they tell the audience something about themselves. In order to get the results, they "pay" with their contact details. Ever since quizzes blew up in popularity thanks to Buzzfeed, marketers all around the world have been using them to build their email list and engage with their audiences. Interact Quiz (or TryInteract) has been one of the pioneers in this software niche. Today in our blog post, we'll take a look at some features of Interact, what makes it a popular choice and why you might consider an alternative. We'll also provide a list of some great alternatives for creating lead-generating quizzes.
Why Choose Interact?
In short, they've been around the block longer than most. Interact as a company has been around since 2003, making it the oldest quiz builder in the SaaS industry. They shaped the product while others looked up to them for ideas on how to grab some market share.
In that time, Interact has generated more than 9 million leads for 50+ thousand companies in different industries. In other words, they have their stuff figured out.
You don't have to work all that hard to create your first quiz. Interact comes with more than 800 templates sorted according to different industries, topics and the goals you want to achieve. All templates come with their own designs and questions you can edit on the spot.
The templates look great and have engaging questions and outcomes, but you do run the risk of your quiz being similar to others, so it may be better to customize them to your liking. Adding a quiz to your website or sharing it with your email audience takes just a few clicks.
The quiz builder editor is nice and modern and the drag and drop interface is easy to figure out. There is branching logic within this interface so creating a quiz that is engaging and short is quite easy.
There are more than 50 different integrations with various email marketing software and other marketing automation software. You can connect Interact with tools such as Mailchimp, Hubspot, Klaviyo, ActiveCampaign, Sendgrid and many others. This is quite a modest number of integrations (given that the app is almost 20 years old), but for everything that's missing, you can use Zapier.
You can use Interact completely free or try a paid plan – the cheapest one starts at $17 per month. This gets you unlimited quizzes, but you are only given 5,000 email addresses per month. You also don't have the white-label option so all your quizzes will have the Interact logo. You also don't have advanced analytics and conversion tracking support for Facebook Pixel and Google Analytics.
Overall, Interact presents a solid offer at a good price. While it may seem like the best option out there just because it's been around long enough to be considered good, it may in fact not be the best option.
Here are some alternatives to an Interact quiz that might be better suited for your lead generation needs.
Alternatives to interact quiz: check our recommendations
#1 youengage
Right off the bat, youengage is different from an Interact Quiz in one major aspect. While Interact is all about creating quizzes for generating leads, youengage is built for every step of the customer journey. In this product, you can create:
Quizzes
Surveys
Forms
Calculators and assessments
Live polls and other engagement forms in meetings
You can not only generate new leads from quizzes, but you can also do it in various other ways which may be more appealing for your target audience. And given the pricing (more on that later), it makes sense to give youengage a try based on versatility alone.
But let's get back to quizzes.
A lead generation quiz is just one type of quiz you can create in this quiz builder. Here are all the quiz types you can create:
Lead generation quizzes
Product match quizzes
Personality quizzes
Trivia/knowledge quizzes
Assessment quizzes
The first type is meant precisely for that – to generate leads. Based on the quiz answers, visitors get a result that ties them to a specific product or service you offer and in return for that result, they provide their contact information – as simple as that.
Product match quizzes let your customers answer questions, based on which they can find out which product in your lineup is best for them. For customers who are already on the fence, this is a great way to push them to make a purchase.
Personality quizzes are a subtype of a lead generation quiz where you can tie the result with your offer. These work great for top-of-the-funnel and mid-funnel leads. The same goes for trivia and knowledge quizzes that you can use to further segment a larger audience.
Last but not least, an assessment quiz is meant for your employees. For example, when you want to test their knowledge of a certain subject matter.
In terms of templates, there are only 5 that you can grab right now but more are in the pipeline and being built as you're reading this article.
The quizzes are easy to create using our own builder and it takes no experience in programming or writing code to get started. Embedding them in your website is a matter of copying and pasting and can be done within minutes.
On top of being a quiz builder, youengage also offers surveys (CSAT, event feedback, and many others) that you can easily use to poll your existing customers. Find out what they think about your offer so you can improve your positioning, messaging, or product.
The live engagement part of youengage is perhaps the most interesting, but not too relevant if all if you're looking for quizzes only. Essentially, it allows you to add fun elements like polls, online quizzes, and surveys in your live video stream.
There are 9 direct integrations at the moment, including marketing platforms such as Slack, Zapier, Intercom, Airtable, ActiveCampaign, and others.
The best part about youengage is that you can get a lot out of the free plan and the cheapest paid plan is affordable too. The free plan offers unlimited projects and events, custom colors and themes, and the option of embedding your quizzes anywhere. The cheapest plan – Starter plan is $19 per month and gets you 2,500 monthly responses and 500 event participants, as well as the live polls and Q&A options.
While it is lacking a little in the number of customizable templates, the sheer number of options in youengage makes it a worthy Interact competitor, especially at this price point. It's one of the best affordable quiz builders and does more than an average quiz provider, providing a fantastic user experience. Want to give it a go and create beautiful, custom-designed quizzes?
#2 LeadQuizzes
With the promise of getting you 500% more leads from your website, LeadQuizzes makes a bold statement. With over 20,000 customers and more than 9 million generated leads, it's been one of the most established Interact quiz alternatives in the market for a while now.
The drag and drop builder is rather intuitive and if you've never created a quiz before, you'll still be able to finish one up in 15 minutes. And if you don't want to start from scratch, there is a template library to get you inspired.
Compared to Interact's 800+, the LeadQuizzes library of 44 templates doesn't sound like all that much, but there is plenty of material to get you going. From Buzzfeed-style quizzes, assessment quizzes, scored quizzes, and many others. With a little bit of editing, you can accomplish a lot with the templates provided.
On top of quizzes, LeadQuizzes also offers surveys and forms, which can be embedded in the same way as quizzes would. There are 31 additional templates for these two formats too.
Speaking of the way to present the quiz, this app has several of them. Embedded in your website, as a popup, as a call to action, or as an announcement bar. This is a unique feature that Interact is lacking and will definitely make a major difference for many marketers.
All the data that you get is at your fingertips within the live analytics dashboard. You can analyze the overall performance of a quiz or dial it down into individual responses to see what your visitors answer to a specific question. LeadQuizzes will give you an overview of your live quizzes and provide quick suggestions on how to generate more leads.
There are numerous native integrations with other apps, including email marketing options as well as general marketing automation software. Highlights include Clickfunnels, Aweber, GetResponse, Drip, Klaviyo, Hubspot, and many others.
At $37 per month for the entry plan, it is more expensive than the rest of the competition on this list, double the price of Interact. That will get you access to the product on one website and 2,500 responses per month. Yearly plans are available too.
Overall, LeadQuizzes is a good Interact quiz alternative, with lots of great options and a good quiz templates library for quiz makers and quiz takers. However, the price of this interact quiz maker may be a dealbreaker for some business owners, and there's a possibility of a broken quiz experience, too.
#3 Riddle
After Interact, this is probably the longest-standing quiz maker out there – the app was launched in 2014. Since then, it's been used by big names such as BBC, CNN, and Red Bull.
Just like the competition, the editor for the quizzes is fairly easy to use. It requires no coding and with half an hour spent in the app, you should have a pretty good idea of what goes where. If not, the FAQ section is your friend, with plenty of screenshots and examples of quizzes to get you inspired.
Quizzes are not the only thing that Riddle offers. In fact, there are 15 different formats, including scored tests, surveys, forms, responses, answer forms, stories and others.
The biggest drawback compared to Interact is that there are no proper templates. There is a huge library of content to choose from. You can also build and save your own template once you have something that you want to build off. However, there are no proper finished templates that you can just grab and go.
When it comes to pricing, Riddle is pretty unique – not just in the world of quiz makers, but in the SaaS world in general. The basic plan is $29 per month, which gives you unlimited everything – quizzes, respondents, email list collected. There is just one catch.
The Basic plan doesn't have whitelabelling. You have to go for the pricier ($49 per month, or go for yearly plans) Pro plan to be able to remove the Riddle logo from your quizzes and add your own. This may not be a deal-breaker to some, but it's worth knowing. At the same time, you can only direct your visitors from your quizzes to your own landing page within the Pro plan too.
Having said all of this, Riddle is a worthy competitor for an Interact quiz. However, bear in mind that you will have to pay almost 3 times more than Interact to get the same features. If unlimited everything is your main concern, this is the Interact quiz alternative for you.
Which Interact quiz alternative is for you?
While Interact has been around the block enough to become a household name, it is no longer the only quiz maker out there that can generate leads with ease. These competitors show that Interact is somewhat of a dinosaur that is losing the race to smaller companies with better features and an offer that expands beyond quizzes alone. Entertaining quizzes with advanced integrations and clean design are what can make your brand go places.
Do you want to start generating new leads for your business using quizzes today? Are you in need of a digital marketing quiz, ecommerce quiz, descriptive quiz or other complex quiz types? Would you like to build more than just complex quiz workflows? Do you want to have various types of quizzes and quiz result segments at your disposal, with embed options, available on mobile devices, too?
Sign up for youengage today for a free trial and you too can engage your audience and win new business!