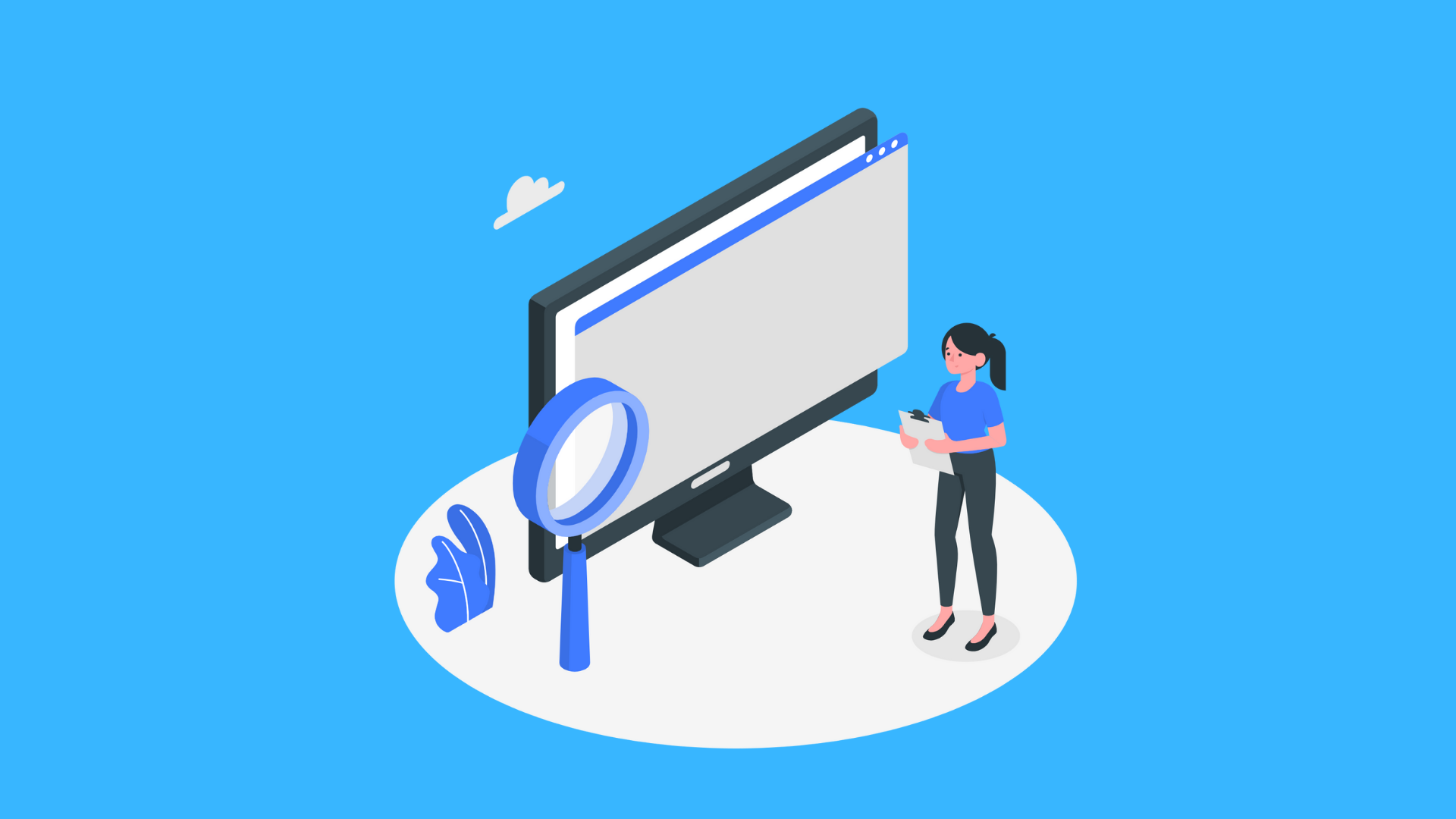 Online forms are a great way to collect data, engage your audience, and increase conversion rates. To make an effective online form, it's good to look around to find a robust tool. Then, within the right platform, you can bring the audience experience to the next level and gather information about the users. But how to choose the best online form builder for the job?
Let's look at the ranking of the top four online form builders that are definitely worth checking out! But before that, let's explain a few things.
What is an online form?
An online form is a way for users to enter information into a web page. An online form contains a question or a series of questions with a text box to type the answer or select the best or the correct response from several options.
It is used for collecting information and generating new leads. Forms have a wide range of applicability and types so they can be used for various reasons. For example:
event registration form for gaining email addresses
calculation form for calculating your costs
online feedback form for gathering your customers' feedback
lead generation form for getting qualified leads
t-shirt order form for making purchases easier
online contact form for being in touch with customers
signup forms to make the signup process smooth
Online forms are used in business by retailers, marketers, or anyone who needs information from visitors.
To create a wide variety of forms, you can use an online form builder. Many software-based tools and applications have plenty of features to enable building forms without coding skills. In addition, many of them have a decent set of features, so no wonder it can be difficult to choose the best one for your needs. That's why we're bringing you our top picks for 2022.
What makes a good form builder?
Before we jump into the list, let's take a moment to see what features determine an excellent form builder. It would be helpful before making a final decision.
Customizability. A good form builder should be customizable, so you can adjust the form to your website to be its integral part and resonate with the tone and voice of your company to maintain coherence. Make sure that your online form builder software provides customizable templates to make custom forms.
Features. Pay attention to what features you need. It's good to compare sets of offerings and their prices. You may have a more affordable plan that works for you. For example, check how many responses per month you will get, and what integrations these digital tools provide. Or check if it is there the form type that you like the most.
Deep Integrations. It's good to check what native ingratiations the form builder apps provide. In addition, integrations can help you save money by minimizing the need for additional tools such as Zapier. Consequently, your business can save a lot of money. Also, check how to implement new ones if you need more than the native options.
Flexible pricing. Even though you run a small business and do not need all the advanced features, check the pricing of upgraded plans. You are growing all the time and will need more features and new solutions one day. Also, a possibility of a tailored plan is an added value.
Advanced Analytics. Forms are a great way to get information and can be used to your business's advantage. The analysis and stats of form performance are the foundation of future decisions and give in-depth insights for advanced users.
Easy to use. Make sure that the tool that you choose is intuitive for you. For example, even though making a form doesn't seem that hard or complicated, an overly complex tool would make it so.
Templates. Having a wide range of templates can be helpful when you run out of ideas for your form. Also, it saves a lot of time because you do not have to do it from scratch.
How an online form maker empowers your business
Online form builder tools can be powerful. Let's look at some ways they fuel your business growth.
#1 Forms provide and gather information valuable for your business
As you already know, data is essential and plays a significant role in decision-making. Also, thanks to online form information, adjusting the content to visitors' and customers' interests is much easier.
#2 A well-written form improves the user experience
Thanks to a professional form with a custom thank-you screen, an attractive layout, and well-written questions, providing data can be a pleasant experience. Details such as matched color schemes or beautiful fonts can positively influence how your brand is perceived.
#3 Thanks to engaging online forms, you maximize lead generation
The leads are valuable because they provide you with information on potential customers. You can use this information to determine the target market, what kind of products they might like, and find out how to reach them. That makes converting visitors into customers so much faster and easier.
#4 It is a way of expressing your style
Online forms can be something that attracts your website visitors. The forms are a means of communication, so do not be afraid to get creative and reflect your brand's approach using online forms.
How to build an effective online form?
There are a few hacks for making engaging and dynamic forms.
Online forms should be concise
Humans have a very short attention span. That's why you need to keep your online form simple to get visitors. You have only 8 seconds, so it is a good practice to make it as concise as possible. So multi-page forms won't work. It's good to keep no more than several questions per one form.
Use simple language
Complex forms with complicated vocabulary make the online form hard to go through. Therefore, it is very likely for respondents to give up. Ensure that the language is easy to understand to make a completion rate high.
Click here to get more information on the completion rate and improve it.
Thank respondents for their time
It may seem like an unnecessary detail, but it makes a huge difference. First of all, sending a customized thank-you follow-up email with a respondent's name mentioned can be the first step to building a relationship with your customer or visitor. A custom thank-you screen also works very well.
Make your online form intuitive and easy to follow
Make sure that your form is not misleading and that everything is logically structured. It is always good to ask your colleagues to fill in the form before embedding it to your website or sending it to the recipients. It helps to avoid any mistakes and typos.
The best online form creators in 2022
First, let us show you our picks before you choose the tool for you.
#1 youengage
It is a powerful tool for creating engaging and inviting experiences. Advanced forms, quizzes, polls, calculators, assessments, product recommendations, and live engagement such as Q&A sessions – are all at your fingertips.
Youengage is a fantastic tool for virtual events and in-person meetings and creating standalone interactive experiences.
Let's see what features and pricing Youengage provides and what's the ranking place it takes.
Youengage pricing
There are three paid plans, each with a various set of features. A Starter plan costs $19 per month, the Professional plan costs $49 per month, and the Business plan costs $149 per month.
If want to try it out, you can sign up for a free trial or choose a free plan. For a tailored-made plan, you can contact the sales team.
Key features of Youengage
Embedding anywhere you want.
The design of the pre-built templates is modern and fully customizable – removing youengage branding is super easy.
Custom thank you screen to express appreciation for recipients' time. Also, you can add a call-to-action button to encourage the respondents to answer.
Built-in analytics and tracking engagement at your fingertips.
Youengage provides seamless integration with popular platforms such as Zapier, Hubspot, MailChimp, Google Sheets.
It's great for virtual and in-person meetings because of real-time engagement.
Previewing how the form would look on various types of devices (tablet, mobile phones, desktop)
Thanks to the drag-and-drop builder form creation process is seamless and smooth.
You can build entire forms from scratch easily and it is a matter of minutes.
Why Youengage is the best form builder for your needs
This platform is easy to use and provides many advanced tools that facilitate your work. For example, Youengage provides a wide range of form templates, and the process of customization is a piece of cake. Except for interactive forms, you find many other products to engage the audience, making it a solid alternative.
Also, it is an excellent option for more prominent companies who need a bigger plan and advanced features and for mid-sized businesses or individuals making forms occasionally. It meets all the criteria you need to have an effective form builder.
Our ranking
10/10
Youengage is a powerful form builder software. It has all the features for creating effective interactive content. It's very easy and intuitive – no coding skills are required to embed a form on your website. If you need to collect data on your website or enrich an event and boost audience experience, Youengage is the best solution!
#2 TryInteract
It is a cloud-based software allowing you to make quizzes and a great variety of forms to generate new leads and target potential clients. TryInteract also increases traffic on your website.
TryInteract Pricing
There are three paid plans: Lite at $17 per month, Growth at $53 per month and Pro at $125 per month, and a 14-day trial. There is no option for a customized plan or a free plan.
TryInteract essential features
They offer reasonable pricing.
Live examples of the quizzes on the website.
Unlimited quizzes and completion are available in all pricing plans.
Customization – you can change fonts and color schemes throughout the quiz.
You can embed it anywhere on your website or as a popup.
Tagging respondents is based on how they answer individual questions.
There are plenty of various template types for quizzes.
TryInteract Cons
It lacks form templates.
Hardly any analytics support for the cheapest plan.
There are not that many integrations compared to the other alternatives.
The white label option is available only for the Growth and Pro plans.
There is no information about GDPR compliance.
Lack of options for individuals to get a free trial. You need to provide a company name to start a trial.
TryInteract can be a good alternative because…
It's a decent building tool for a basic form, but it lacks dedicated form functions. However, paying annually will save you 40% of the price while paying monthly. That's a great deal. Also, it has essential integrations. But not getting the analysis in the Lite plan can be a decisive factor in choosing other alternatives.
Our rating
6/10
It is a good form building tool if you do a quiz occasionally and have funds to pay a negligible amount. And this is an online form builder software for business owners only. However, if you need some more advanced builder dedicated to formidable forms, you need to keep looking around for best online form builder.
#3 LeadQuizzes
It is a platform for engaging forms, quizzes, and surveys. It helps engage your audience, promote your brand and get customer feedback. 
LeadQuizzes Pricing
Three paid plans are available: Lite at $37 per month, Growth at $74 per month, and Advanced at $186 per month. Also, they offer a 14-day free trial if you want to try them out before deciding which plan is suitable for your needs. For a bigger one, you can contact sales to get a customized offer.
Top features of LeadQuizzes
It's possible to prolong a free trial. However, it is not an automated process, and you need to contact the sales team.
While labeling is available for any plan. So you can add your branding in place of the LeadQuizzes logo.
Many pre-designed templates are available.
Easy embedding to your website. It's optimized for desktops, tablets, or mobile devices. It's also a popup version.
They provide Facebook Pixel Native Integration.
They provide a drag-and-drop form builder.
You can access real-time form analytics.
Cons of LeadQuizzes
They store data outside of Europe.
By default, Leadquizzes is for companies, and you cannot get a free trial if you do not work in a company. You must enter a company name during registration.
LeadQuizzes is a good alternative because…
They have various types of form types and integrate with many applications. LeadQuizzes works well. Nevertheless, not everyone can use this platform.
Our rating
8/10
It is a good tool for companies rather than occasional users. However, they do not provide some of the advanced features useful while form building.
#4 Typeform
It is a web-based platform for data collection via forms, quizzes, and surveys.
Typeform Pricing
They offer three paid plans: The Basic plan at €21 per month, Plus at €46 per month, and Business at €75 per month. There is also a free plan with the basic set of features – a good option for those who want to try it.
Key features of Typeform
They offer a modern template form design. The templates are customizable – you can change the background color and fonts.
Reasonable pricing.
There are unlimited forms and questions in all plans.
Discount for students, teachers, and non-profit organizations.
No credit card is required at the beginning.
Cons of Typeform
Customization could be better.
A free plan is the most restricted of all the mentioned alternatives.
It lacks native analysis. You can analyze your form data using integrated Google Analytics.
Compared to other entries here, Typeform has not that many features.
Typeform is a good alternative because…
GDPR compliance is provided
It has many integration options with the most popular platforms such as Google Sheets, Zapier, Google Analytics, Mailchimp, and more. Nevertheless, the number of integrations depends on the plans you subscribe to.
They offer a nice template design.
Quite intuitive in usage.
Our rating
7/10
The lack of more features makes Typeform a bit left behind, but it is still a solid form builder. It's a decent alternative with basic features, ideal to make a simple form.
Conclusion
The ranking speaks for itself, Youengage is the winner when it comes to best online form builder. Among the other online form builder software, this platform is the best. It provides the best online form builder with valuable features, data security, full customization, flexible pricing, and a user-friendly interface. You are only five steps away from making beautiful forms in minutes.