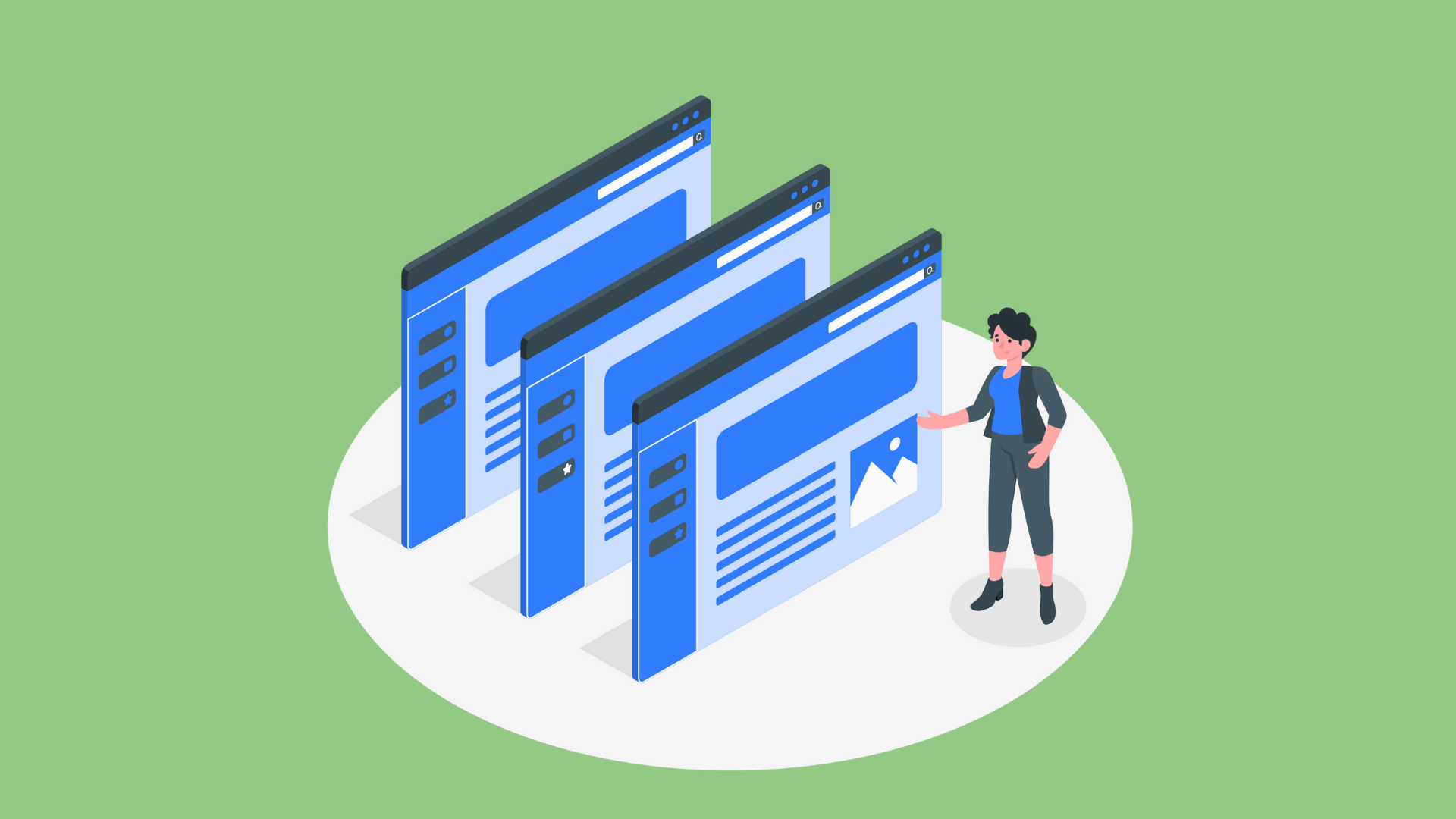 Surveys and questionnaires can be great tools for marketing. With a few simple questions, you get to learn about who your customers are, what makes them tick, and most importantly, whether they're likely to purchase or not. There are a lot of ways to create surveys for marketing purposes and Google Forms, as one of Google Docs, is probably one of the most popular. For a good reason too – it's free (for the most part) and it's easy to use. However, marketing question types may not be the ideal use for a Google Forms survey at all. Here's why.
Why Google Forms Survey doesn't cut it
Lack of customization
Want to know if you've landed on a Google Forms survey? Well, you can tell right off the bat because the design for each form looks pretty much the same. One of the biggest drawbacks of Google Forms is that you can only do the very basic design editing, almost a blank form.
All Google Forms surveys look and feel the same.
There's no nice way of saying it – if you want your survey to look nice and fit into your existing website, look elsewhere. You can do some basic editing in terms of your font and background but that's as much as you can do.
The link that you send to your customers will always be a Forms link, which may deter some customers from even clicking. Survey questions look rather pale in this format on Google Drive, and this may negatively affect your survey responses in the end.
Formatting issues
An image speaks a thousand words and adding one to your survey may not be a bad idea. You can actually do this in Google Forms, at least. However, there are issues.
You can only upload images up to 2MB, so if you want to attach a nice background or a high-res image of Jeff Goldblum (I loved him in Independence Day) to your form questions, good luck. You're going to have to settle for something else or do some resizing and cropping for each individual question.
You can only add text for up to 500kb, which shouldn't be too much of an issue. As for tables, you can only add sheets with up to 256 cells and 40 sheets. Unless you plan on doing accounting in Google Forms, that should get the job done. However, there are built-in limitations of Google Workspace to keep in mind.
No integrations
Collecting the data from Google Forms surveys is just the beginning of your marketing journey. When you collect the emails and names of your potential customers, you ideally want to do something with them. Send them an email, add them to a mailing sequence, send their details to a sales rep for direct contact or something else. Your sales reps will then nurture these leads using a platform for crm management.
With Google Forms, you don't get to do that. There is a neat integration with Google Sheet that allows you to add your Forms data to an organized Google sheet indeed. From that point, you can do as you please with your contact data, but you have to do pretty much all of this manually.
Integrations come in really handy here. When your survey tool is connected to your email marketing software, email addresses that you collect can go straight to a mailing list and they can automatically start receiving emails. This cuts down the time you waste and saves money.
Besides email marketing tools, it's also a good idea to integrate your surveys with your CRM, business phone tool, or something else. In this day and age, it's just inconvenient to use tools without great integrations. Google Sheet may no longer be enough.
No placement options
Where will you show your Google Forms survey? If you want to collect leads, you probably want to send the survey within an email. This is a decent option as the potential customer sees a link and clicks on it and they're taken to a new tab or window in their browser.
However, you can do much more than that. Modern survey tools let you choose a variety of places where your surveys can be used. These include:
Home page
Landing pages
Pop-ups
Widgets as a part of your page
Your mobile app
And others
Google Forms allows you to only view a survey as an independent page, which makes your visitors click away from your website. This hurts your bounce rate and deters them from taking another action while on your website, such as checking out another product or putting the existing one into their carts.
Youengage as a Google Forms survey alternative
Having said all of that above, Google Forms surveys have their purpose. They're easy to create, they get the job done and for the most part, your audience is familiar with them. However, as you can see, they're far from ideal for marketing purposes especially if you need depth analysis, multiple-choice question that is easy to make, confirmation messages, file upload question, breaks between questions, skip logic, advanced answer option, or non-standard type of question included…
Instead, try using Youengage! Our surveys do the same basic job as a Google Form, but with a host of additional features that your marketing and sales teams will love for collecting form responses, import questions, distinct question types, and deeper questions of your choice.
Here are some of the major reasons to give it a go.
Modern look without hiring a developer
You certainly want your surveys to look and feel great across different devices. With a Google Forms survey, they certainly will look good on different hardware, but it's not exactly a great look, as mentioned above.
All the survey templates in our library come with stunning, modern designs. And if you don't like those designs, no biggie. Our editor allows you to quickly make changes on the spot without hiring an expensive designer or a developer.
Moreover, the surveys look great on mobile, laptop, tablet, desktop, you name it.
If you're not a fan of the templates of survey questions, you can start editing from scratch and make some surveys of your own. It won't take longer than 15 minutes to create a beautiful, on-brand, effective marketing survey.
The powerful integrations
Once you have answers from a marketing survey, YouEngage gives you quite a few options on what to do with them. With just a few minutes spent on setting them up, you can integrate a variety of tools with your survey. Here are some examples:
Slack: you can get a new notification in your Slack workspace every time someone submits information in your survey
Hubspot: all new entries in your surveys are added to your CRM where you can further use them for marketing and sales
Mailchimp: new entries are added to a designated mailing list where they can be stored for future contact or added to an automated drip email message sequence with a confirmation message and forms via email
Zapier: literally anything you can think of. If you're familiar with Zapier, you can connect it through YouEngage with hundreds of different tools, even Google Sheet and Google Drive (if you miss them at this point!).
All of these and more make it easier to collect data and forward it to your sales and marketing teams without doing all the legwork. It's more than just confirmation email, email notifications or Google add-ons.
The templates
To be frank, it's not that Google Forms doesn't provide any survey template for form responses. At the moment of writing, there are 17 of them including those such as a time off request or a party invite. While these are great, they are hardly geared towards marketing.
Youengage provides you with a variety of templates you can use for your surveys. And not just surveys, you also get templates for quizzes, questionnaires, calculators and polls. Everything you may want to use as a marketing tool to capture leads – we have it.
Each survey template look good on any device and they come ready to use out of the box. All you have to do is make some edits in the copy or the design to make them your own and you're ready to go.
Surveys are just a part of the offer
If you've ever done surveys for marketing, you're probably aware of how effective they can be. The problem is, they're only really intended for the top of the funnel or in the very least, a single stage.
They're great to get your customers "hooked" but won't do much in terms of engaging them further with your brand, making them look into different aspects of your offer, helping them decide between you and competitor, nudging them towards an upsell or more.
Youengage has surveys but it also has a bunch of other interactive content formats you can use and they all come in one subscription plan. These include:
Quizzes
Calculators
Polls
Assessments
Live engagement tools
And more
You can get your audience interested with your surveys and keep them on your website with another content format. No matter which stage of the funnel they are in, youengage has a tool that can help you communicate with them and learn more about their interests, but also run dynamic project plans, a blank quiz, online surveys like a pro, and comprehensive questions you can shoot.
Wrapping up
Google Forms surveys are far from bad. In fact, they are probably the easiest and cheapest ways to collect answers from a bigger audience at scale. Quick poll? Online Forms? This survey platform and list of questions may be enough at some point. The fact that they're everywhere makes them so much easier to handle.
At the same time, it's a pretty barebones tool that is severely lacking in features to be able to compete with proper survey tools. With youengage, you'll be able to create stunning surveys for marketing and sales purposes that make it easy to collect your customers' data, engage with them and sell to them easier than ever before. All for better customer satisfaction.
Want to find out how? Sign up for a free trial today!